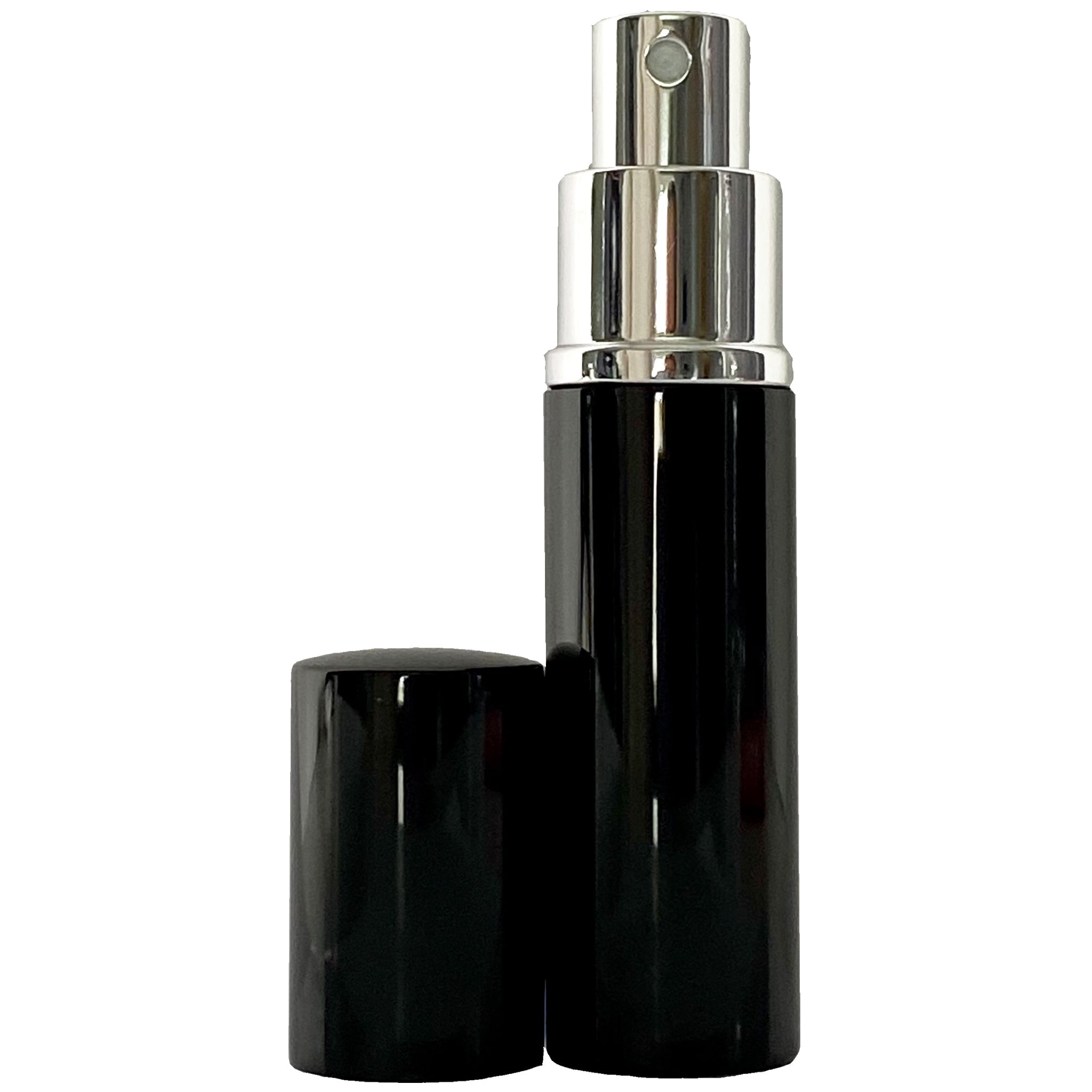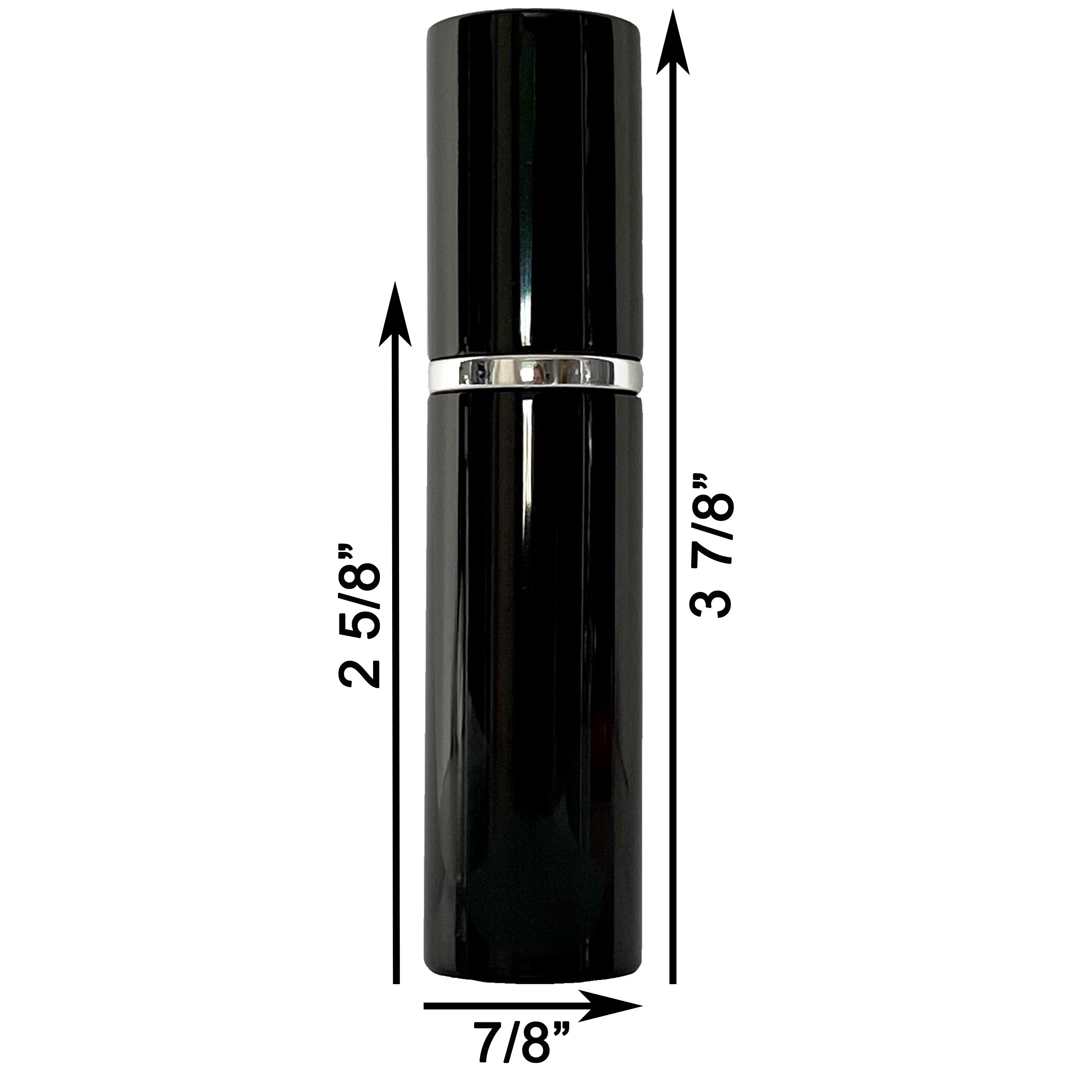 SKU: 10mlBlackS1
10ml 0.33oz Black Perfume Glass Spray Deluxe Bottles Silver Atomizers
---
Ships from the USA. Stock in hand.
Brand new 10ml empty deluxe perfume glass spray bottles.
Refillable and TSA approved for airplanes.
High quality glass and silver aluminum spray nozzle.
The glass bottle is encased in a high quality durable plastic shell for maximum protection.
Capacity: 10ml / 0.33 fl oz
Height: 3 7/8" with lid.

Diameter: 7/8"