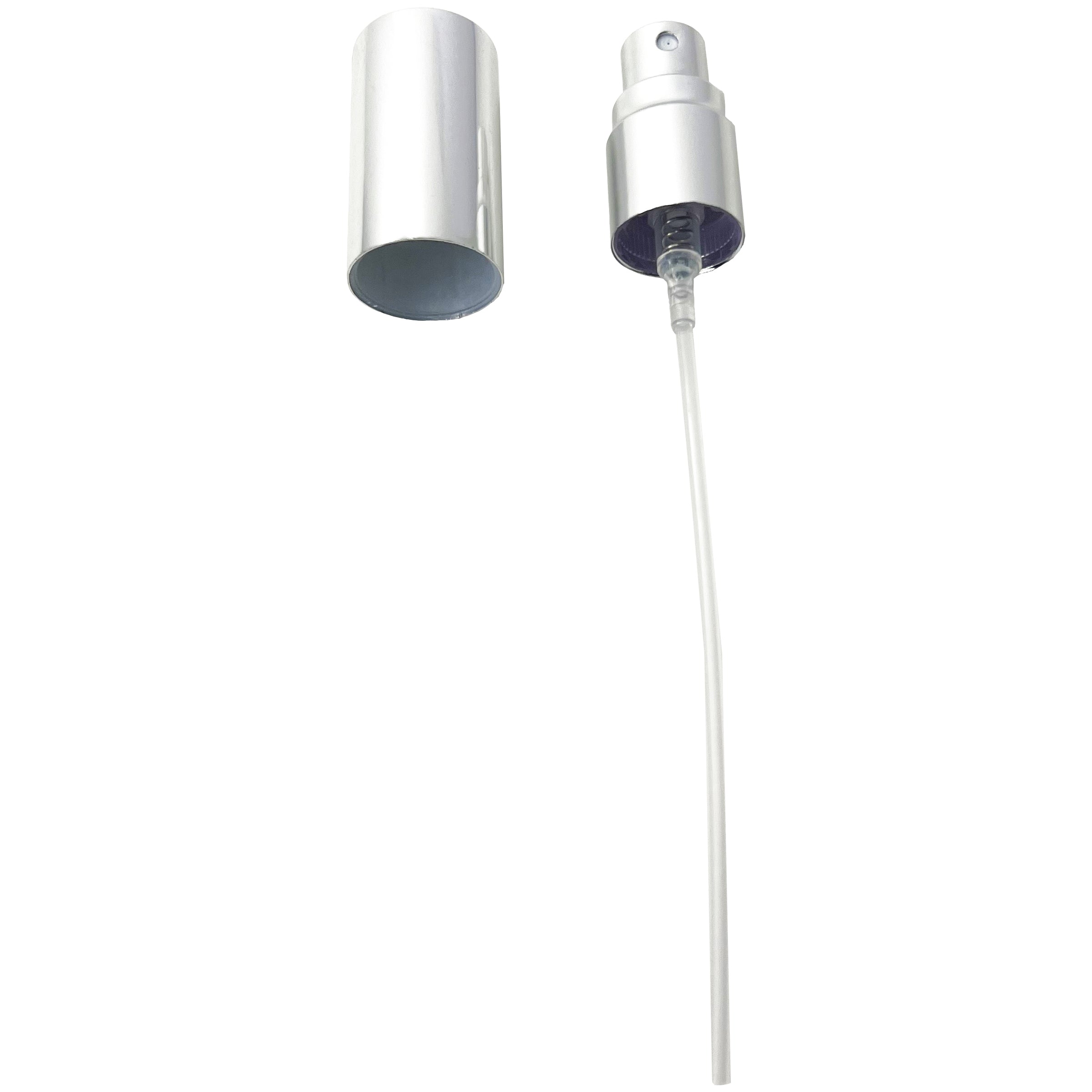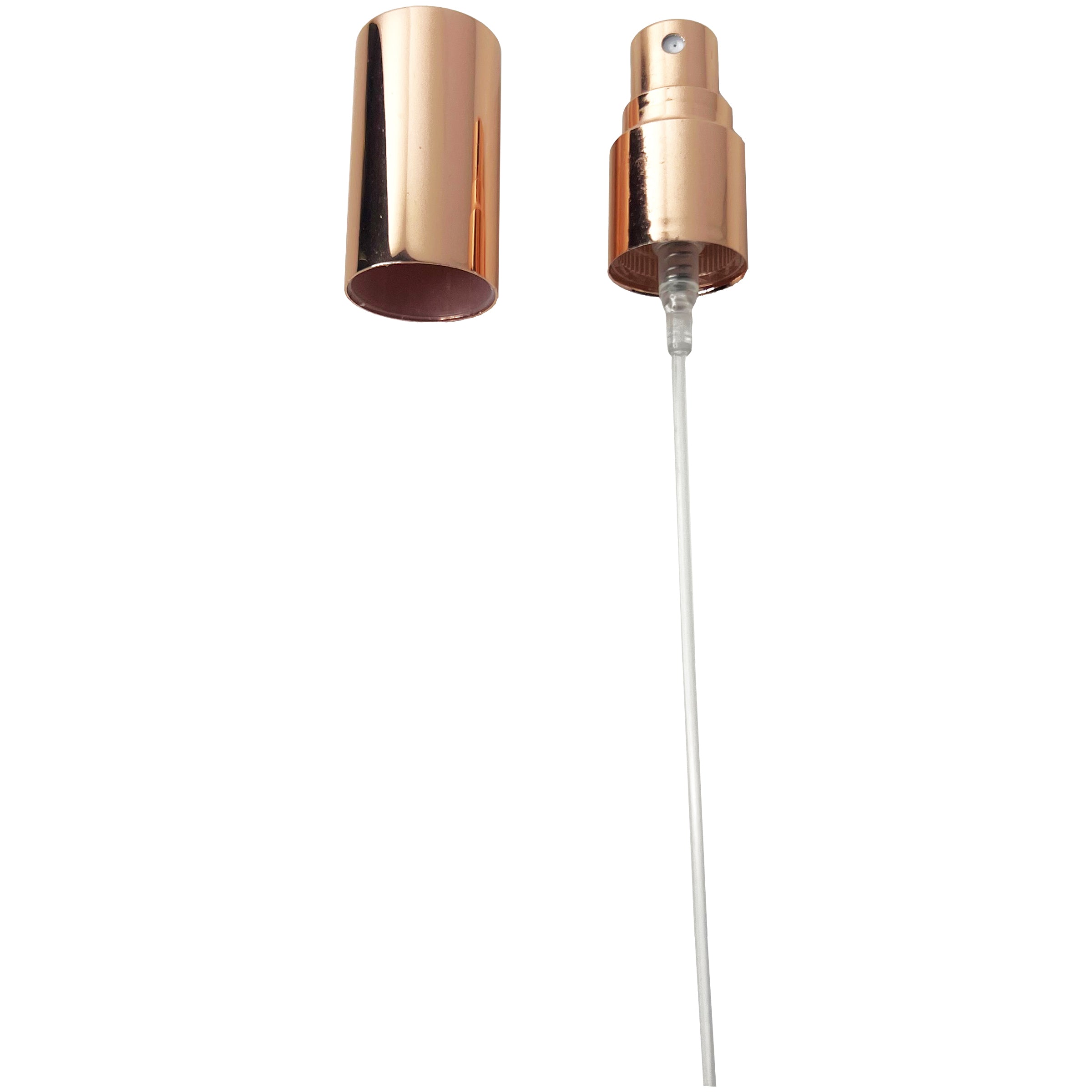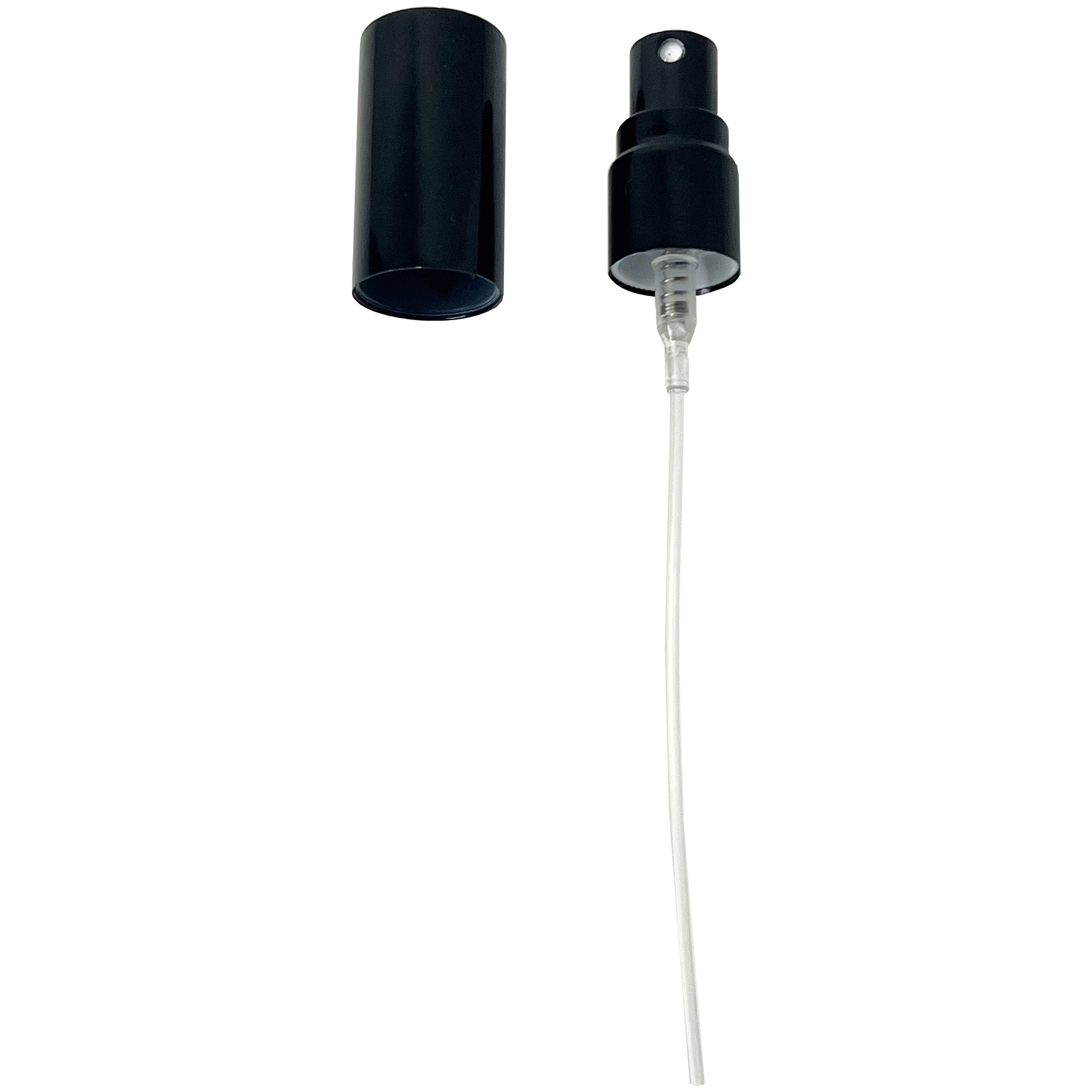 SKU: 13sps10
13/415 Fine mist screw on sprayers pump atomizers metallic aluminum
---
Ships from the USA. Stock in hand.
13/415 Metallic screw on aluminum fine mist spray pumps and matching lids
These are designed for 13/415 screw neck glass bottles only, not compatible with crimp neck bottles. No tools needed.
4 colors available silver, rose gold, black and gold.
Height: 31mm - 1 1/4" with lid on
Diameter: 17mm - 2/3" with lid on
Tube lenght: 85mm - 3 3/8"