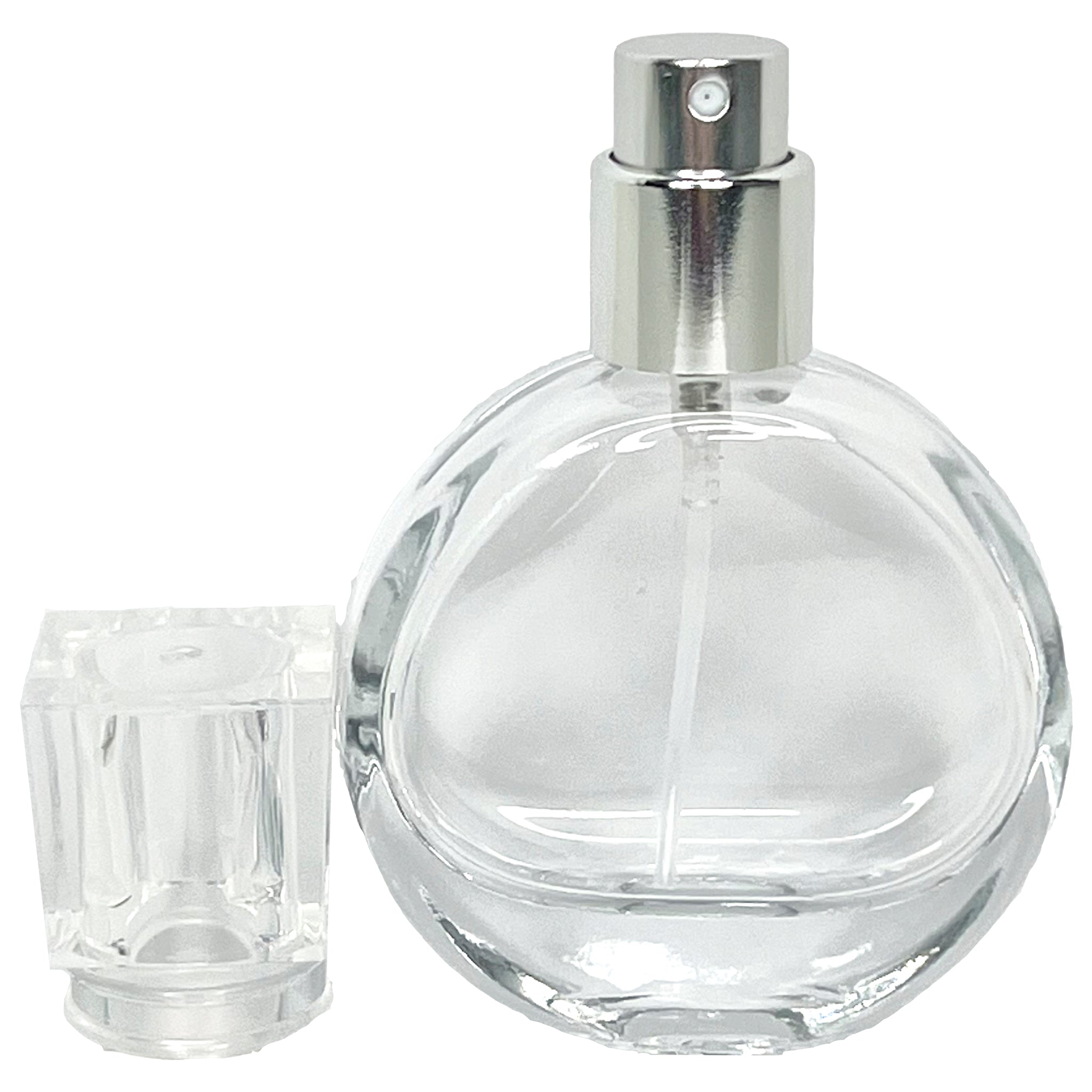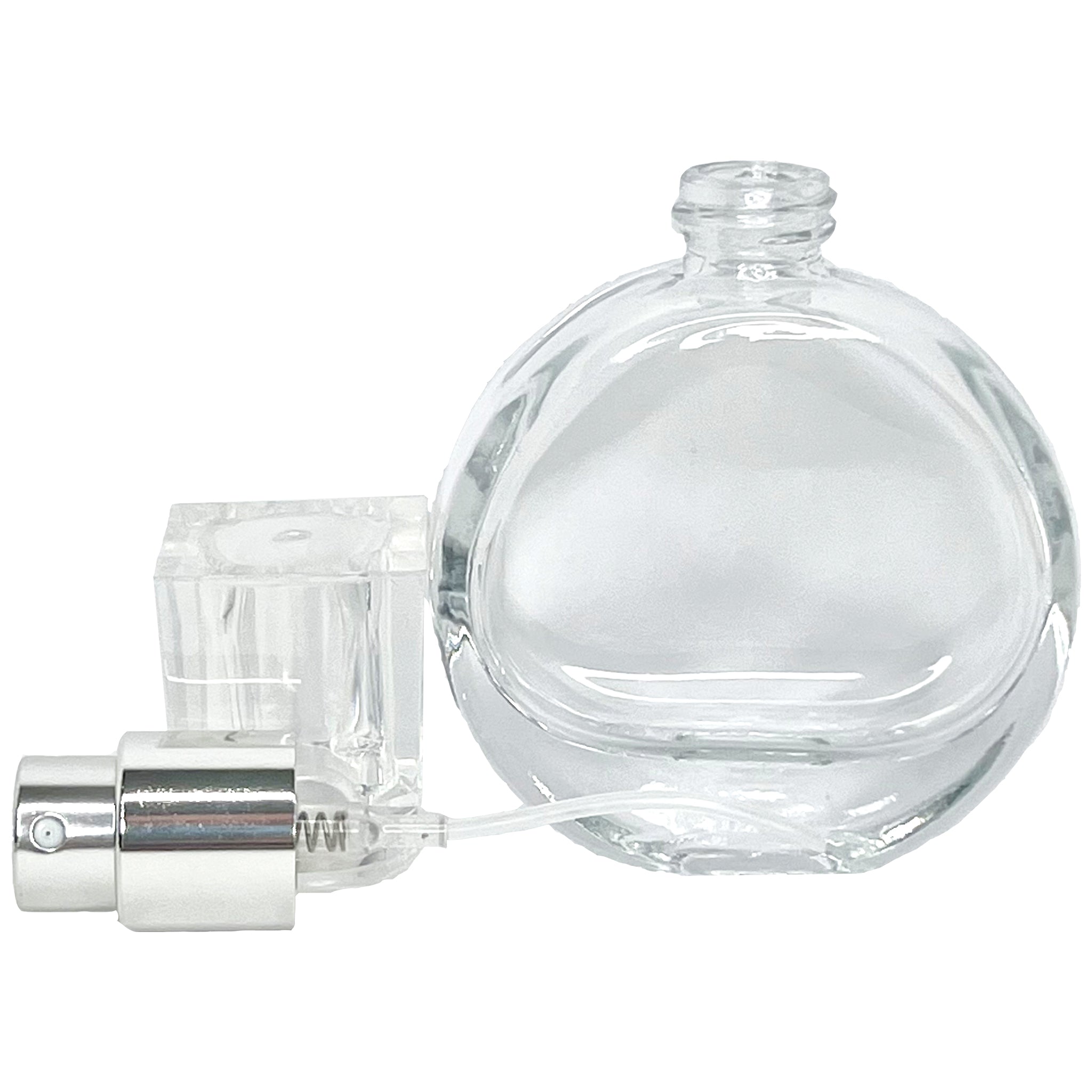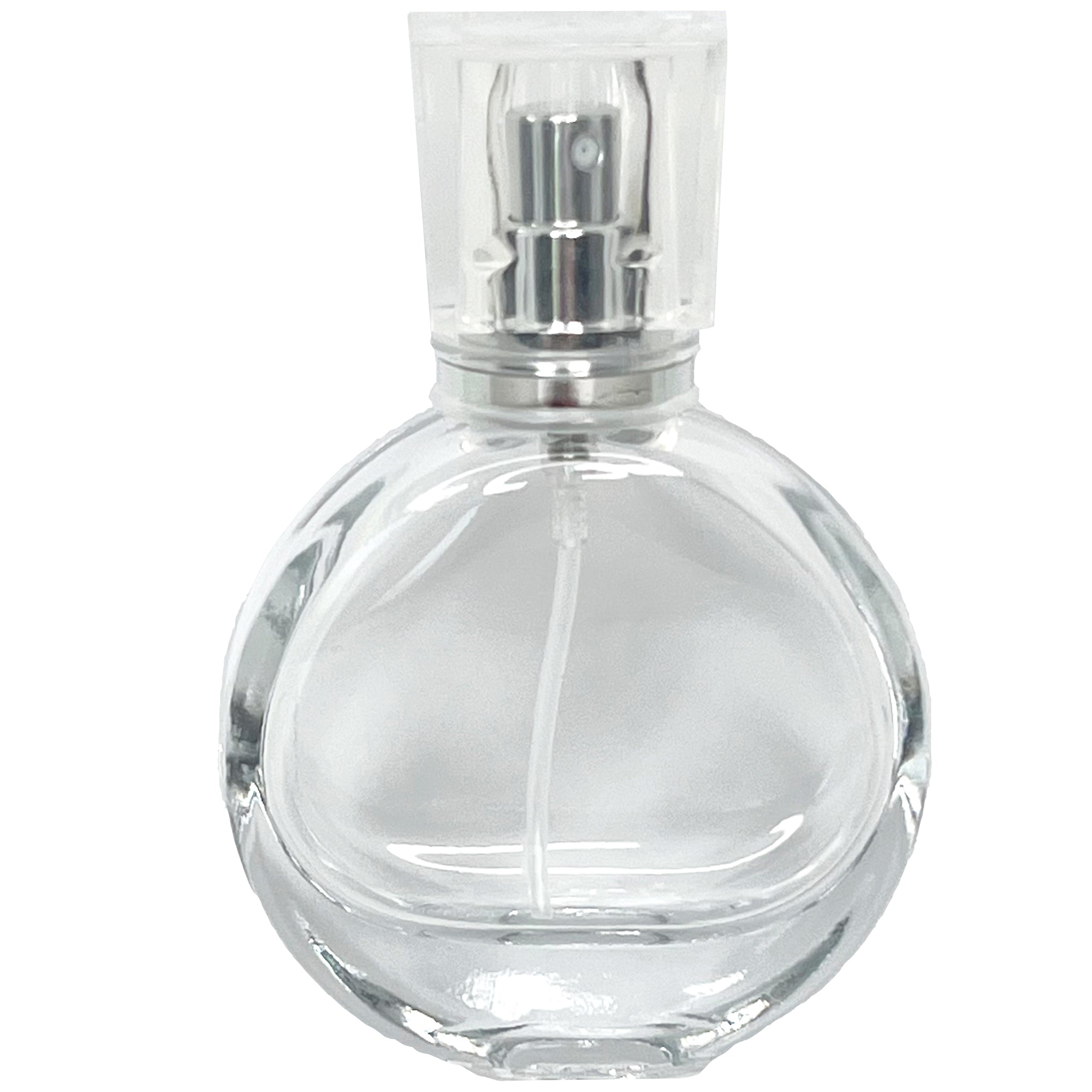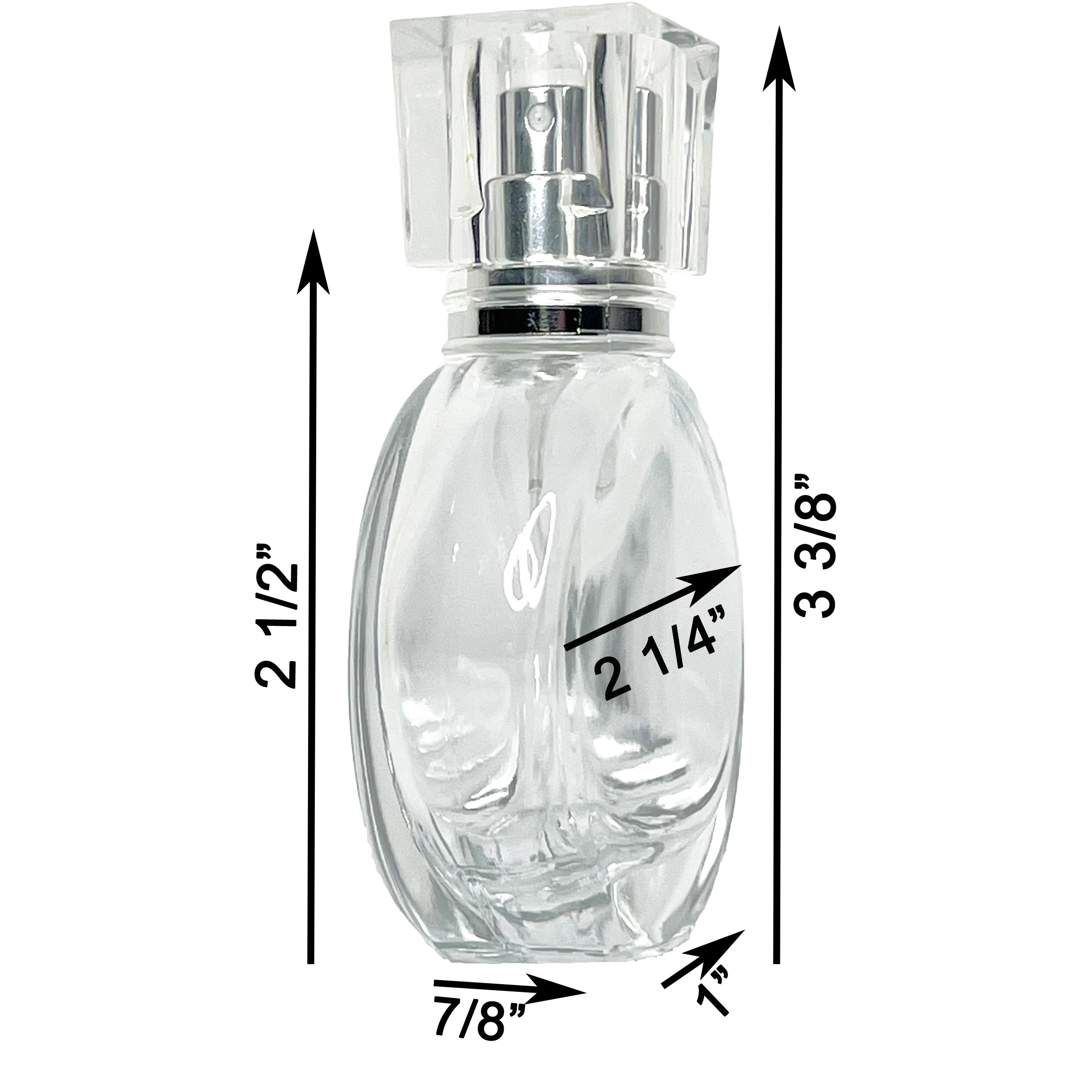 SKU: 25mlOval5
25ml 0.85oz Perfume Thick Glass Round Spray Bottles Silver Atomizers
---
Ships from the USA. Stock in hand.
Brand new 25ml empty perfume glass round spray bottles.
Refillable and TSA approved for airplanes.
High quality thick glass, silver aluminum spray nozzle and durable clear plastic lid.
Capacity: 25ml / 0.85 fl oz
Height: 3 3/8" with lid

Width: 2 1/4"

Depth: 7/8"