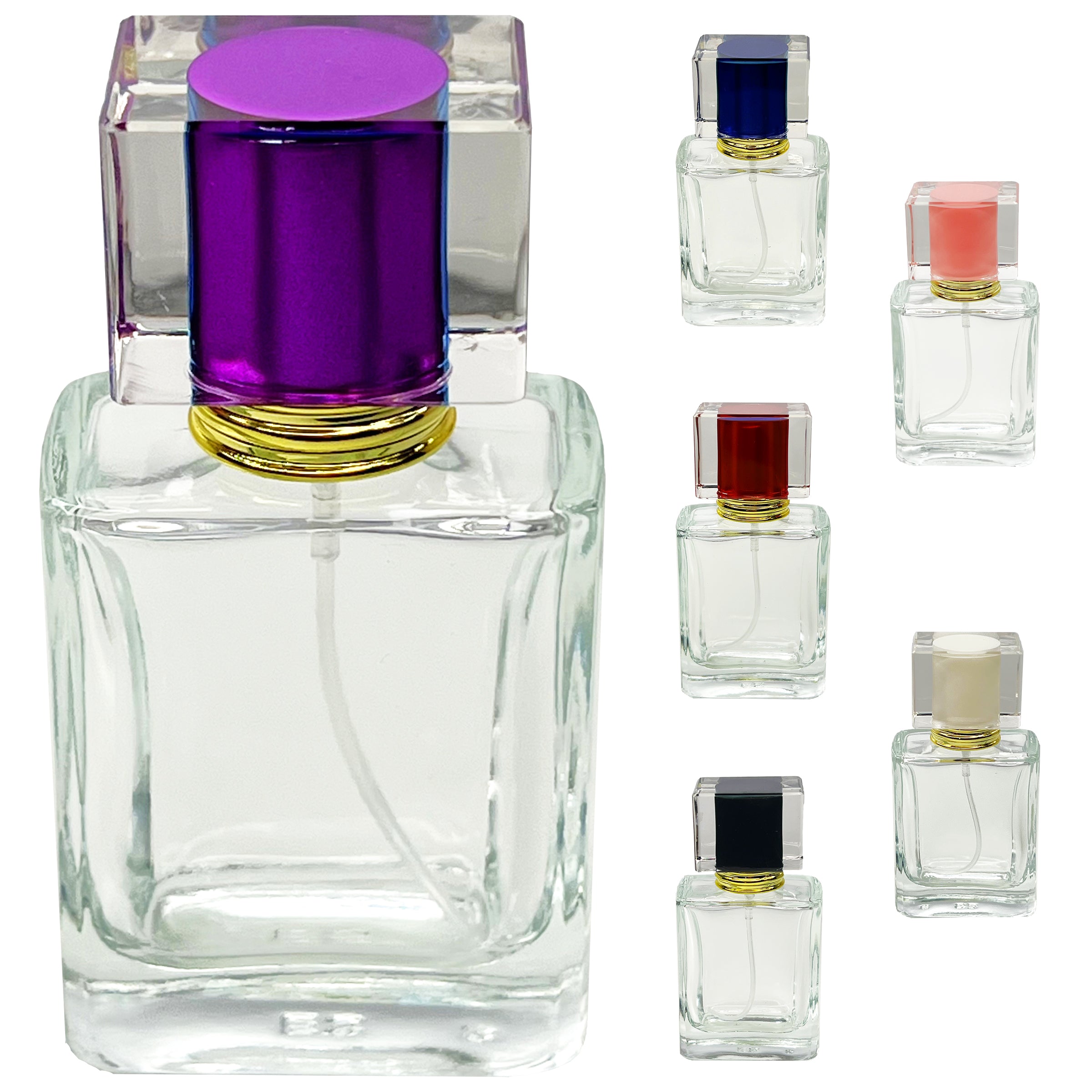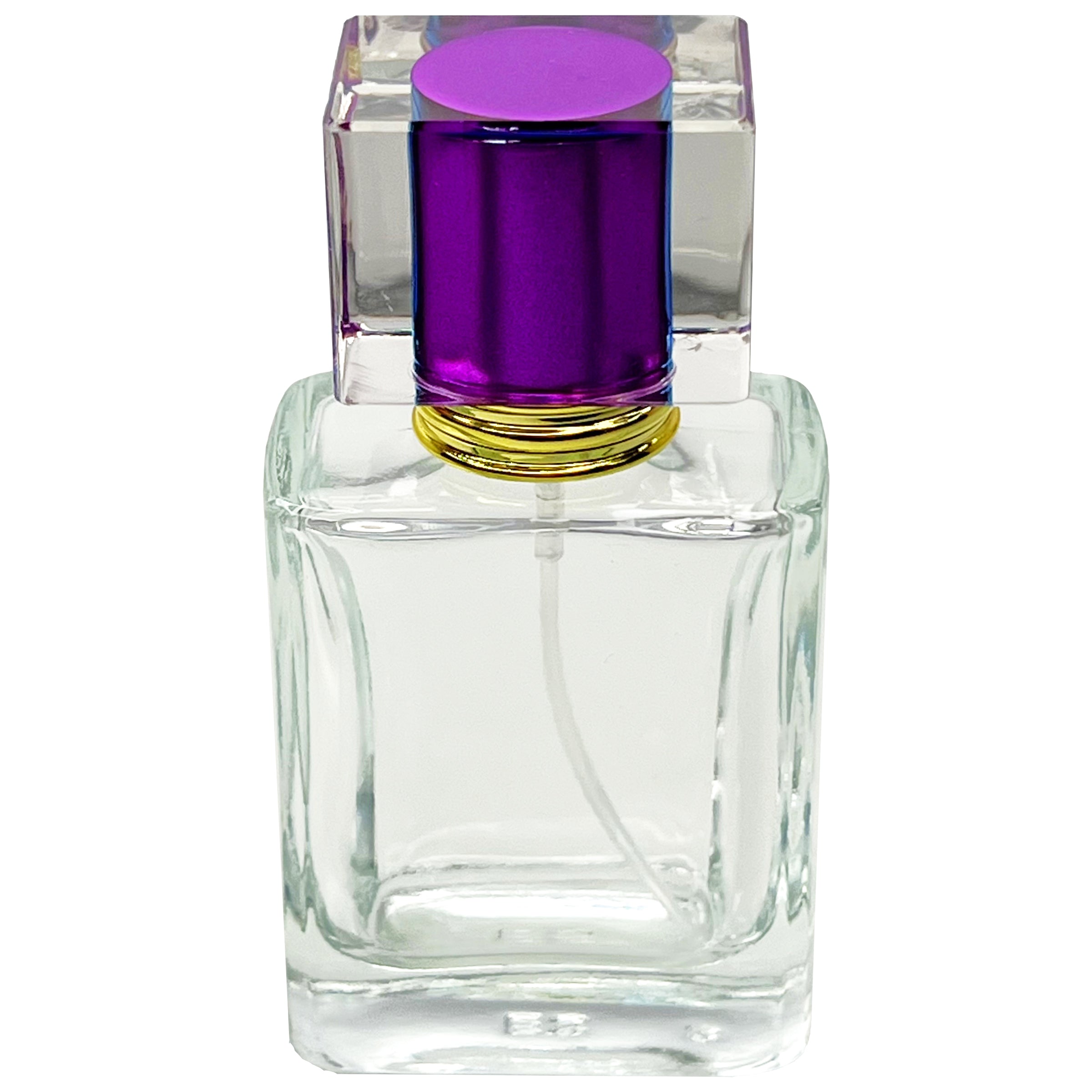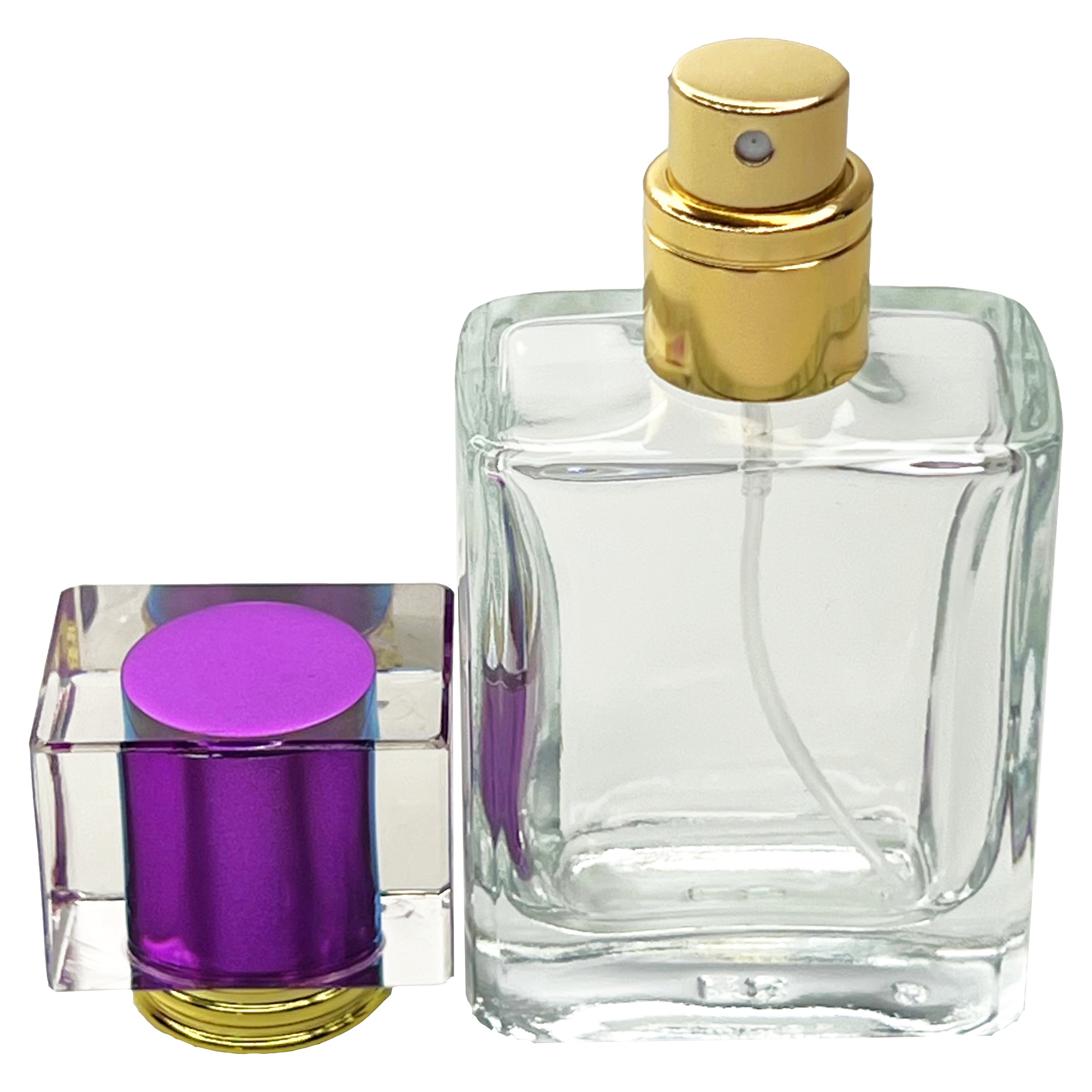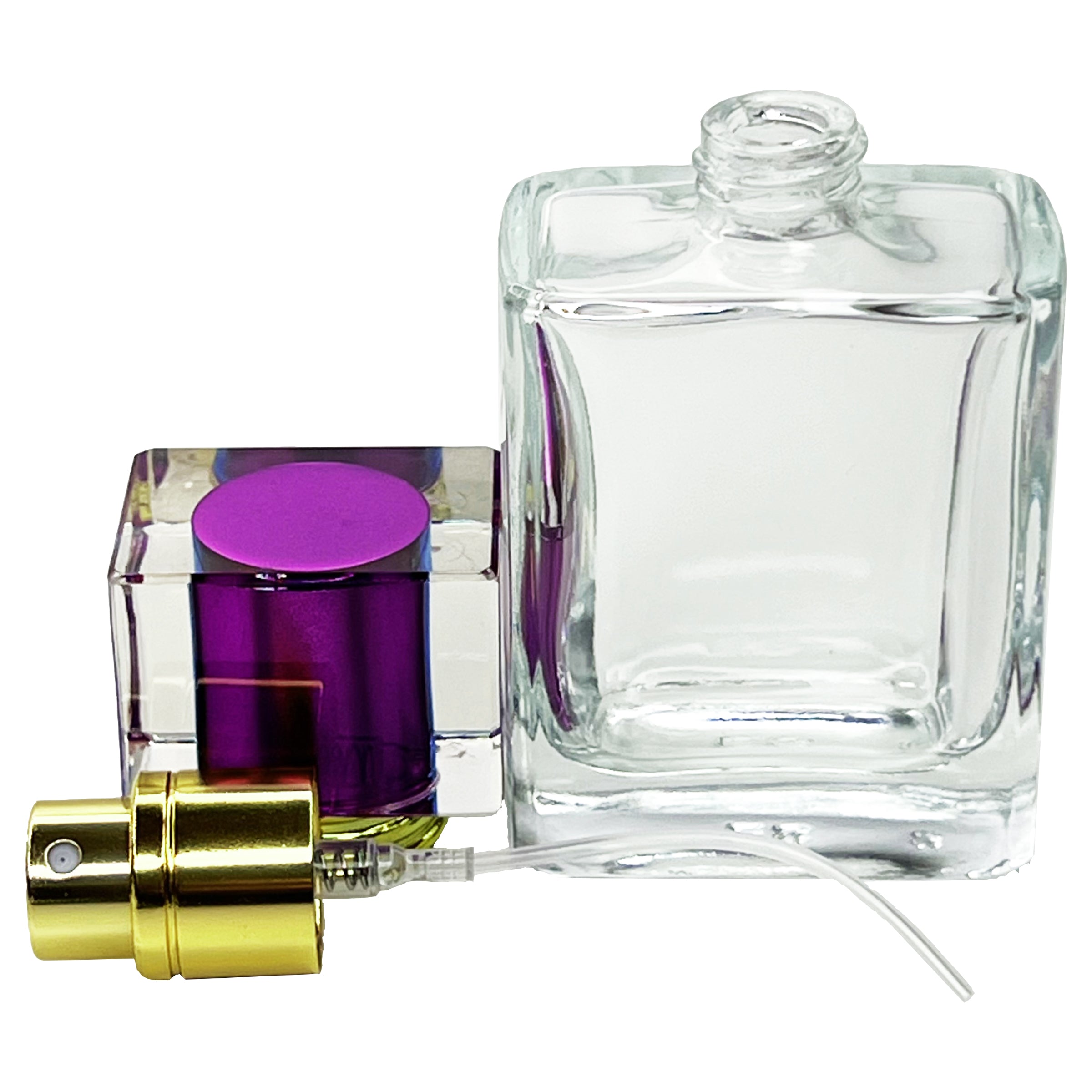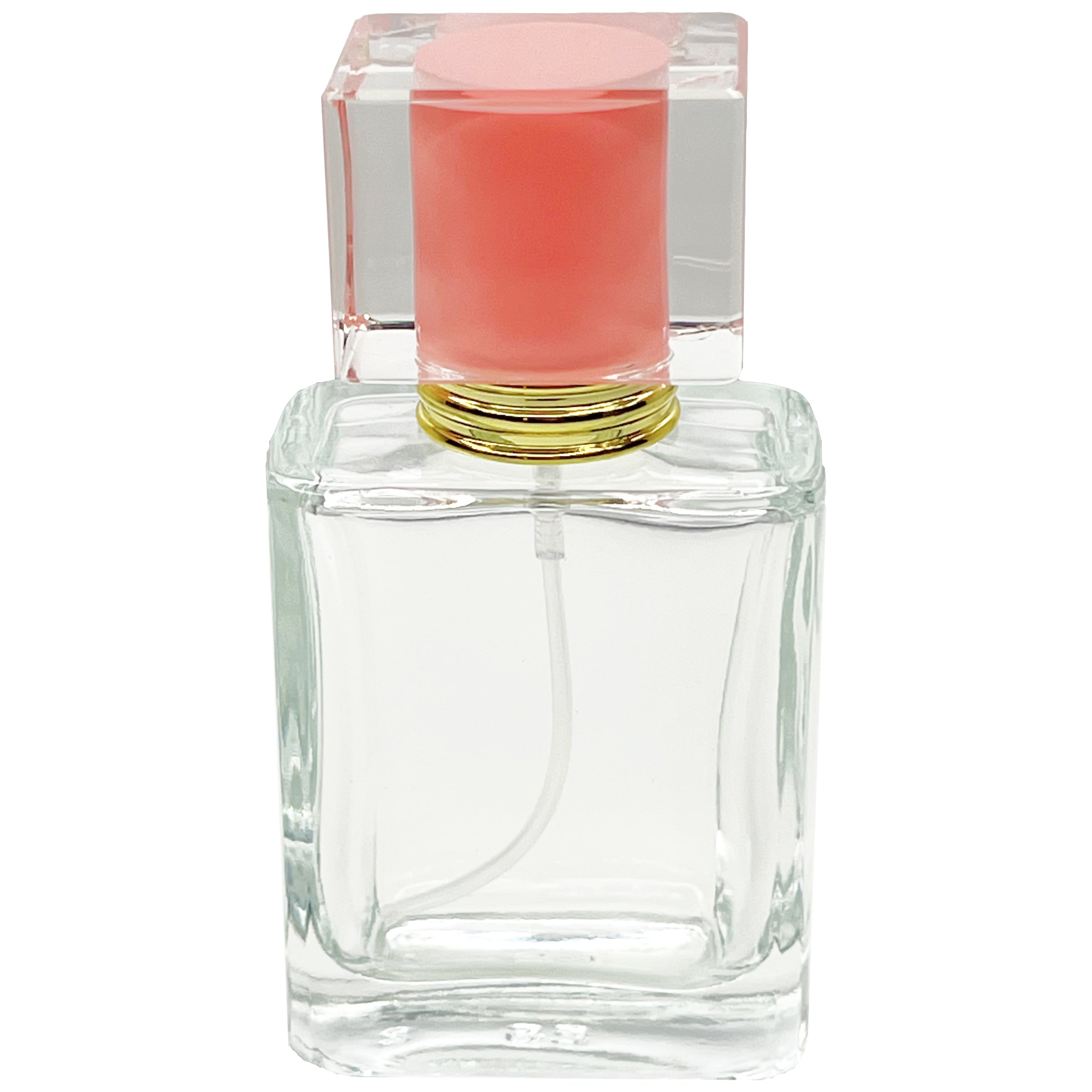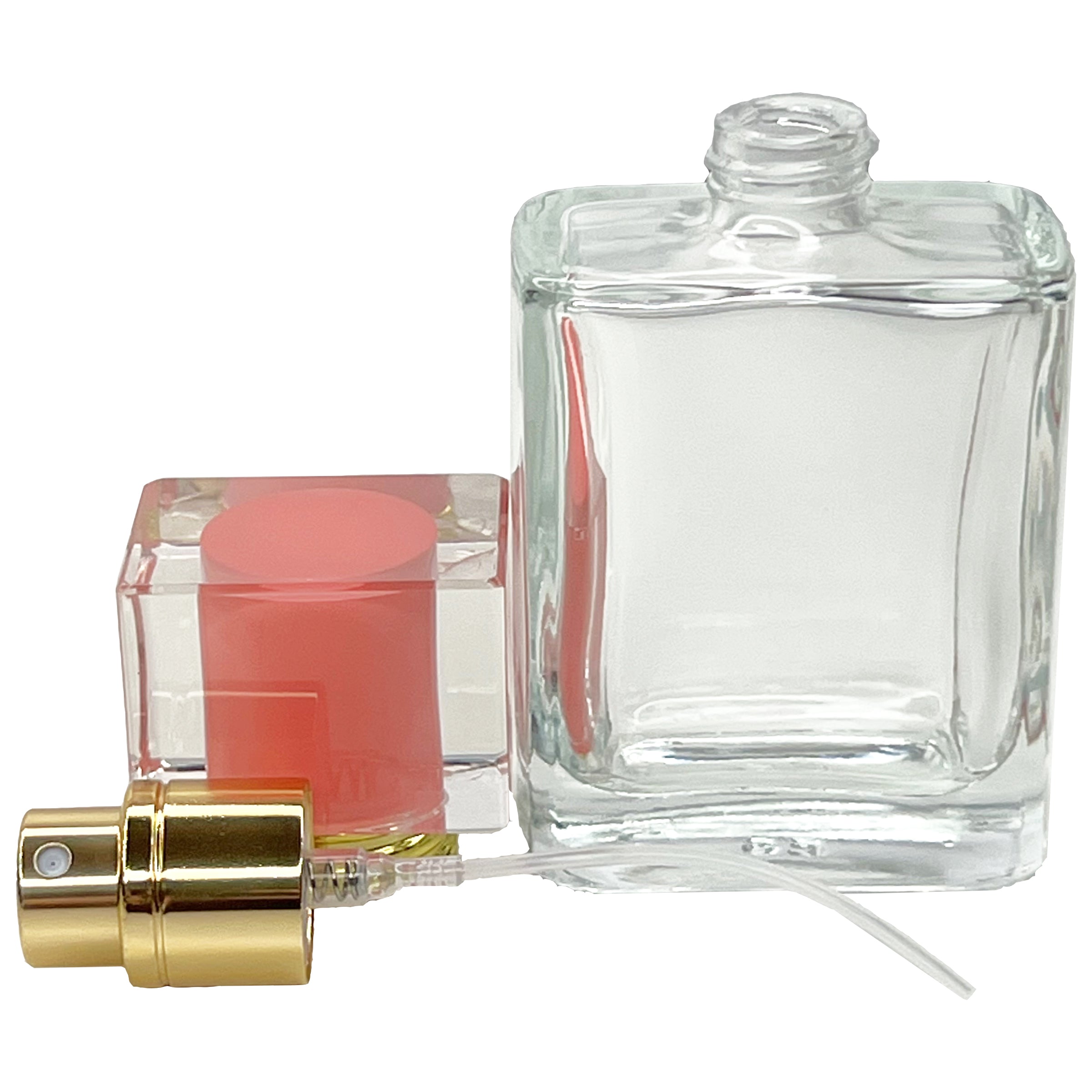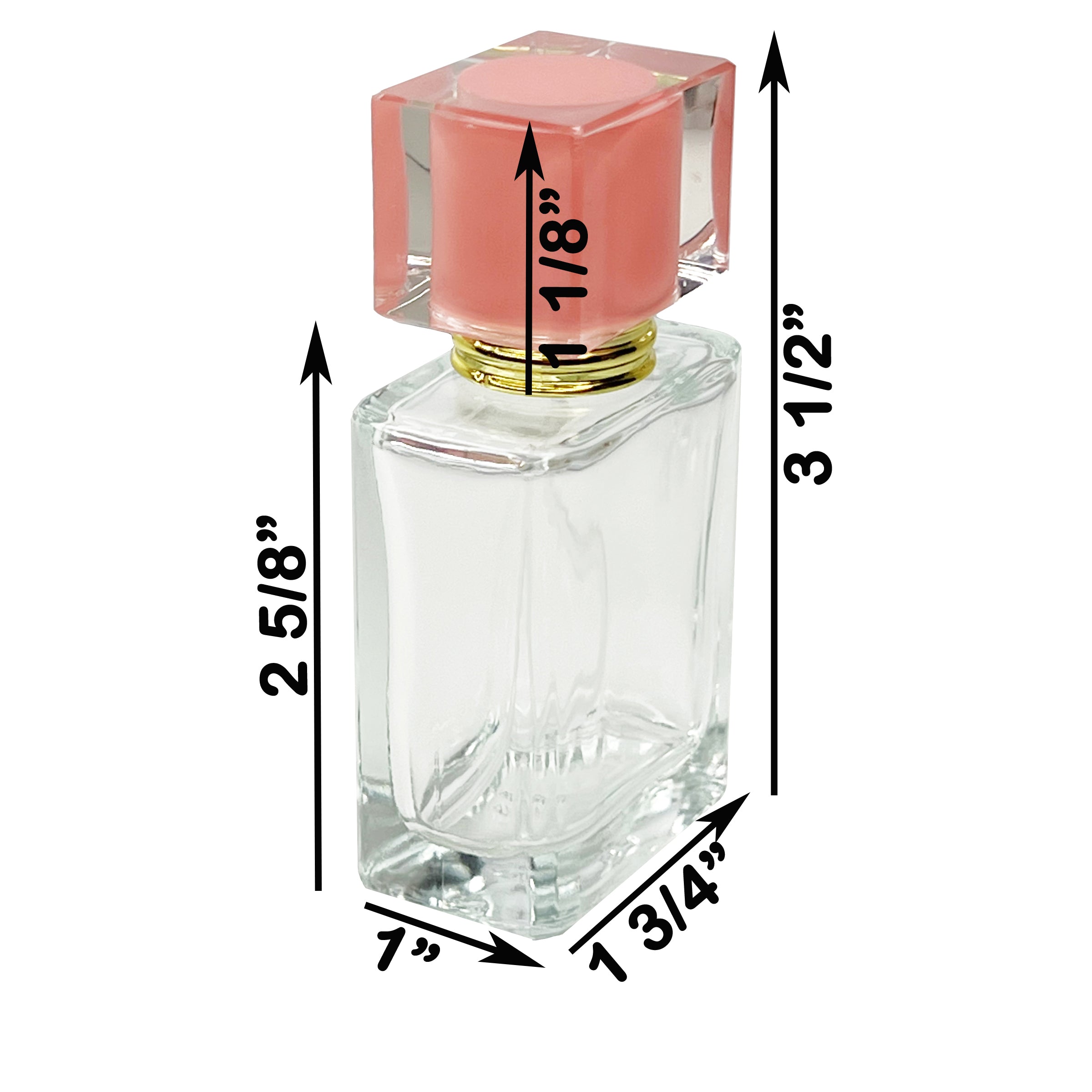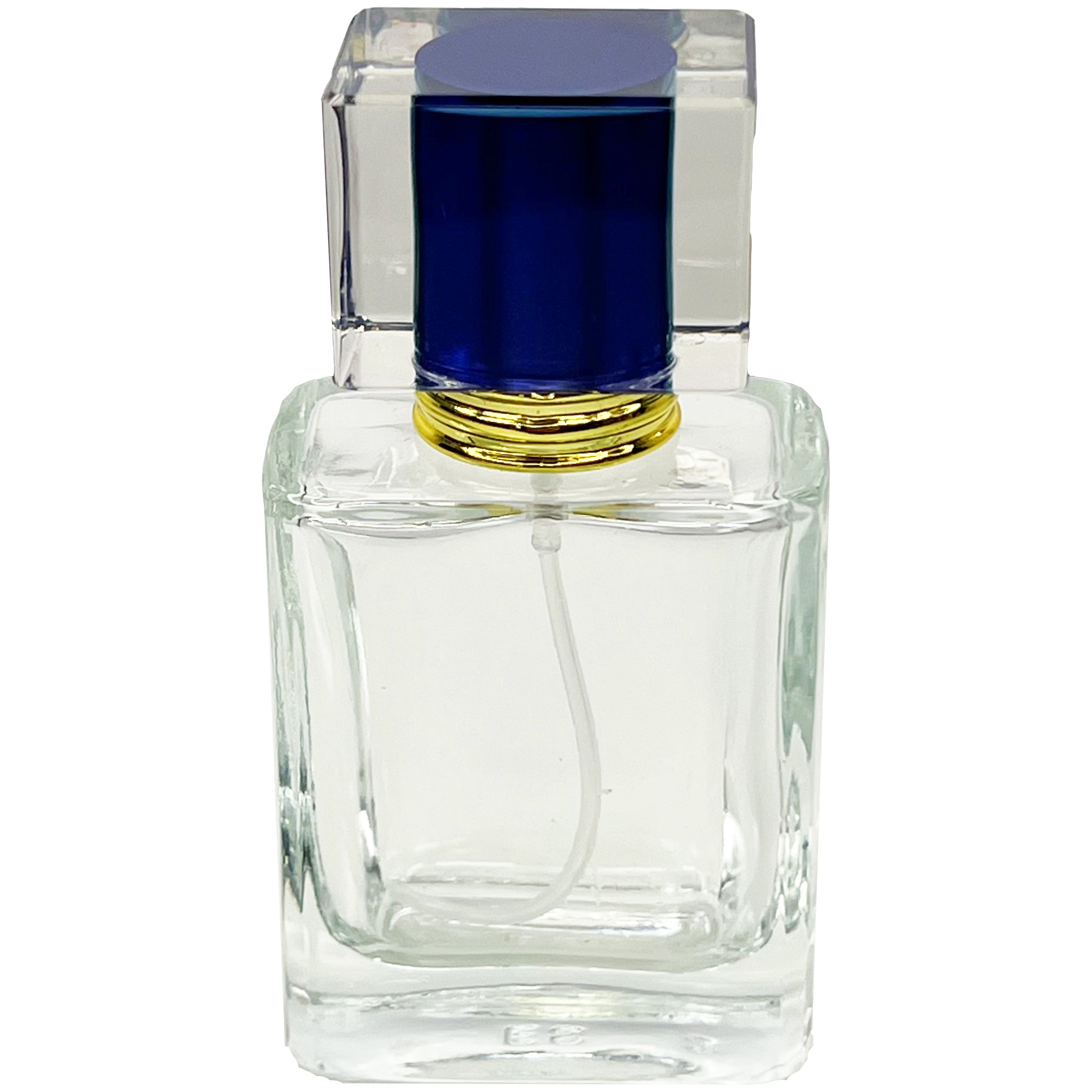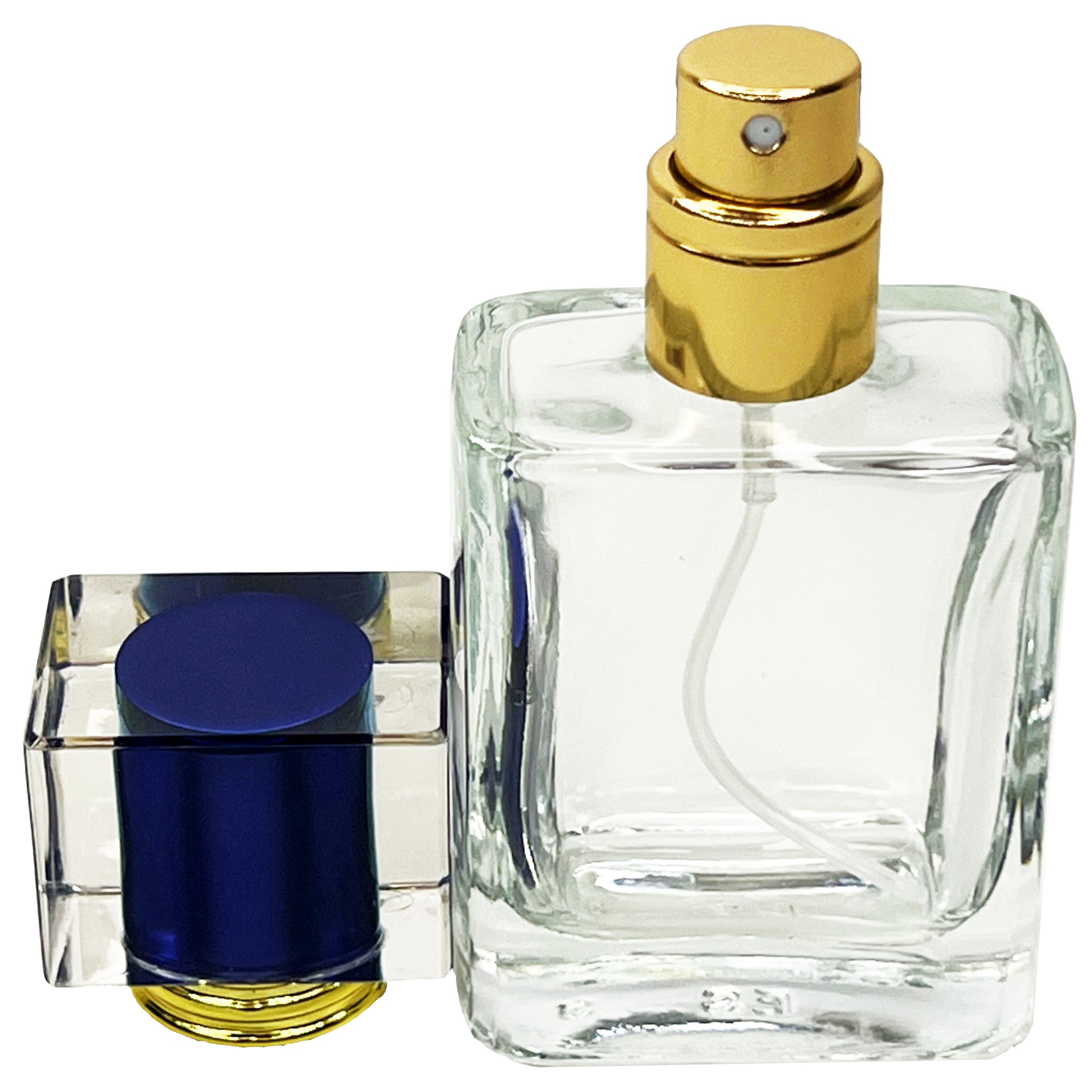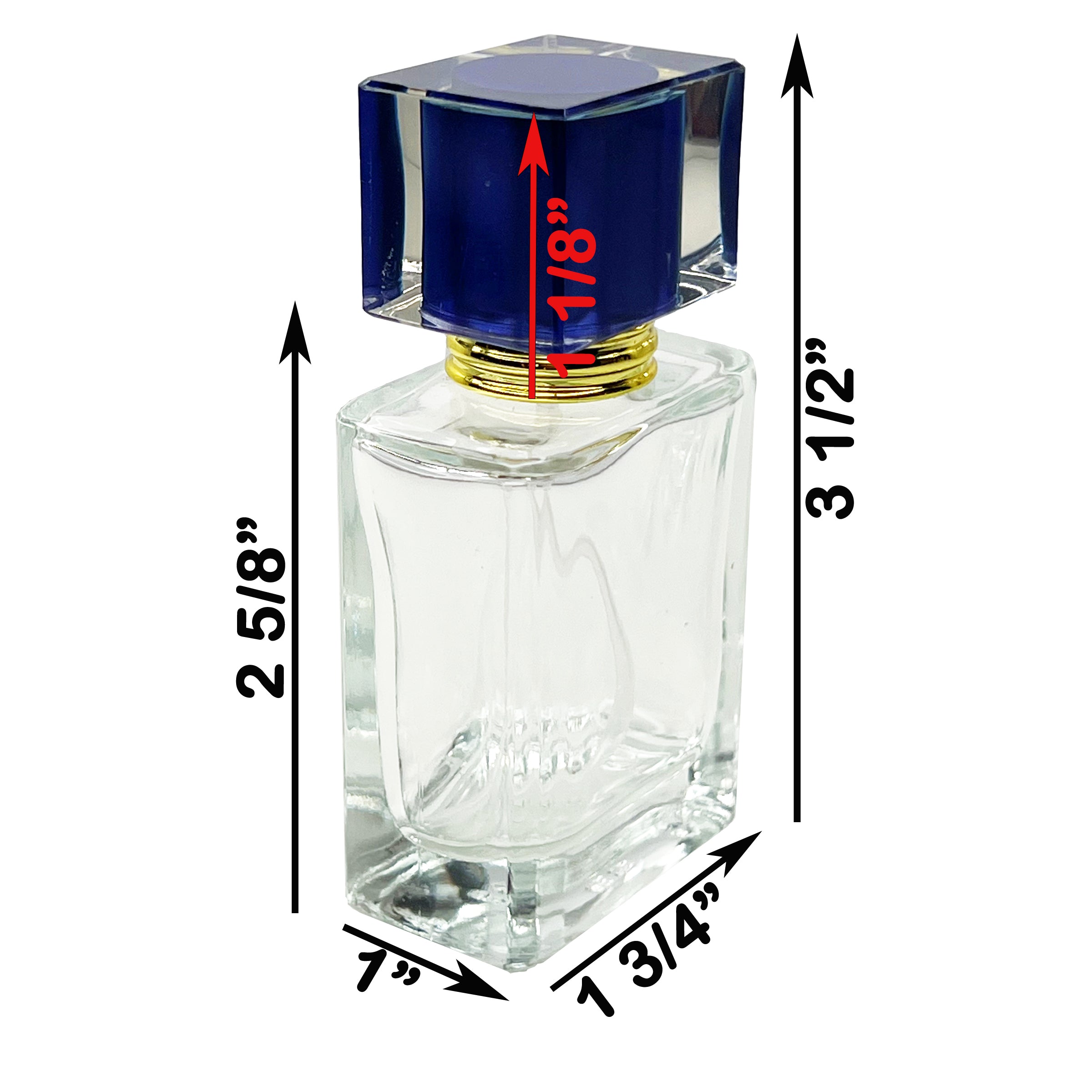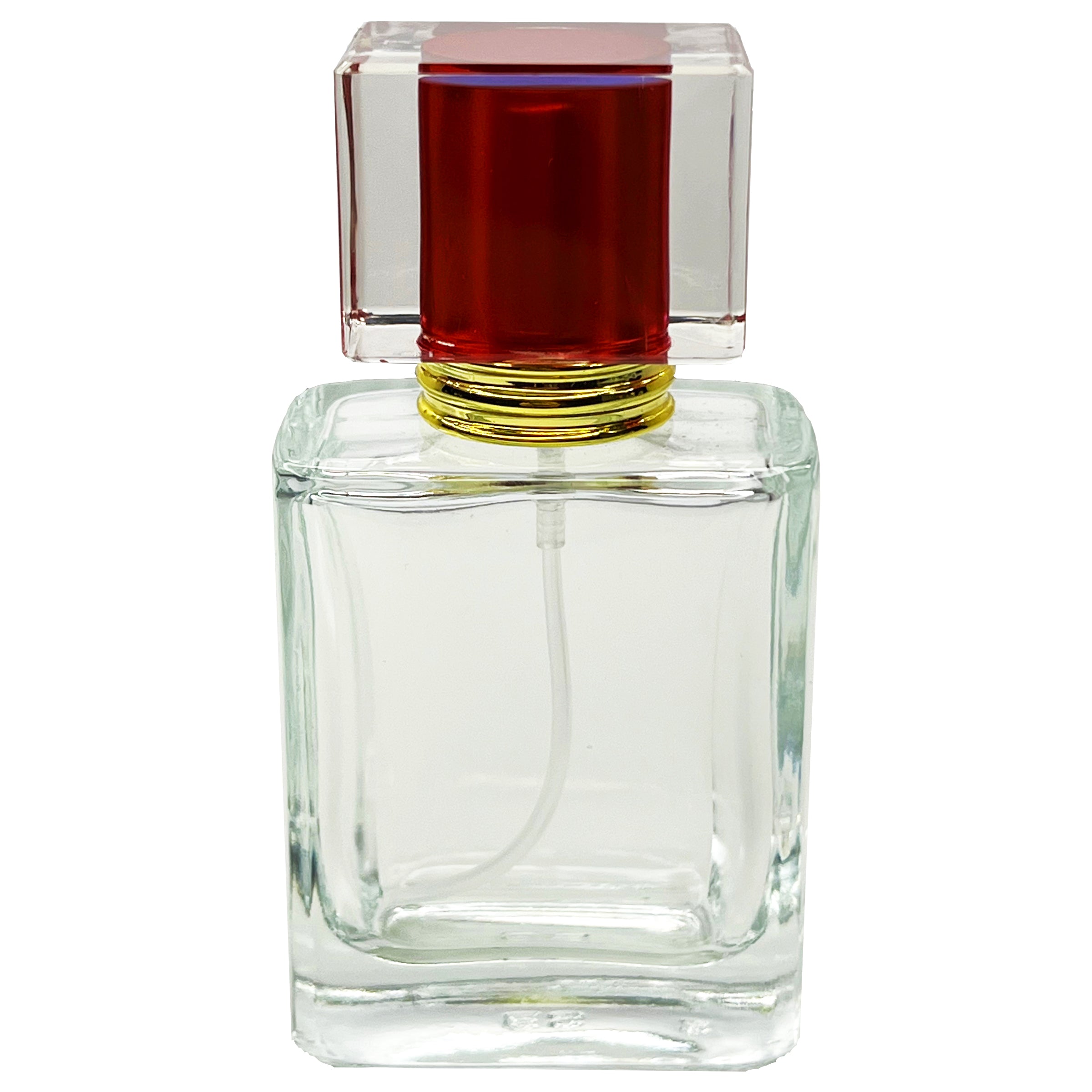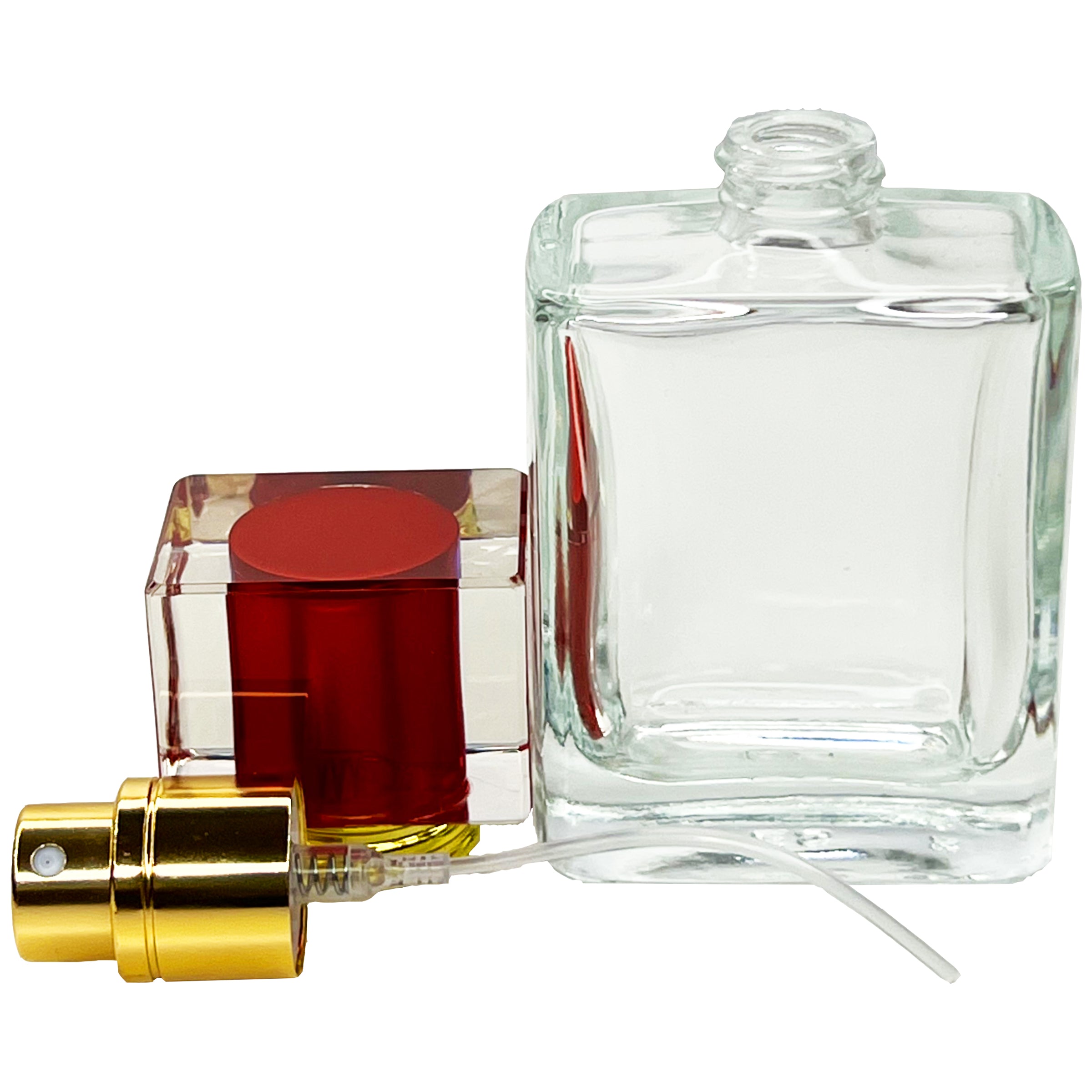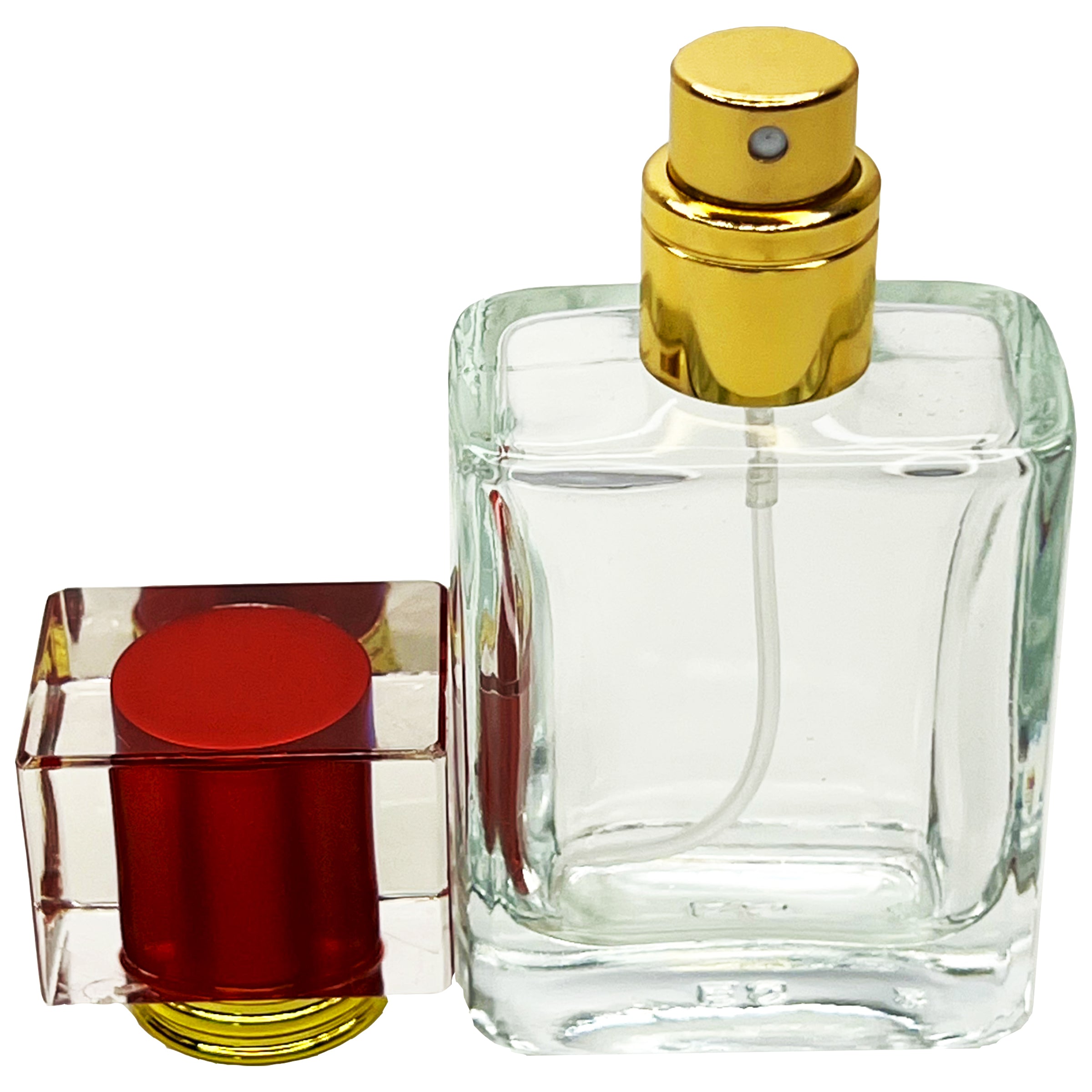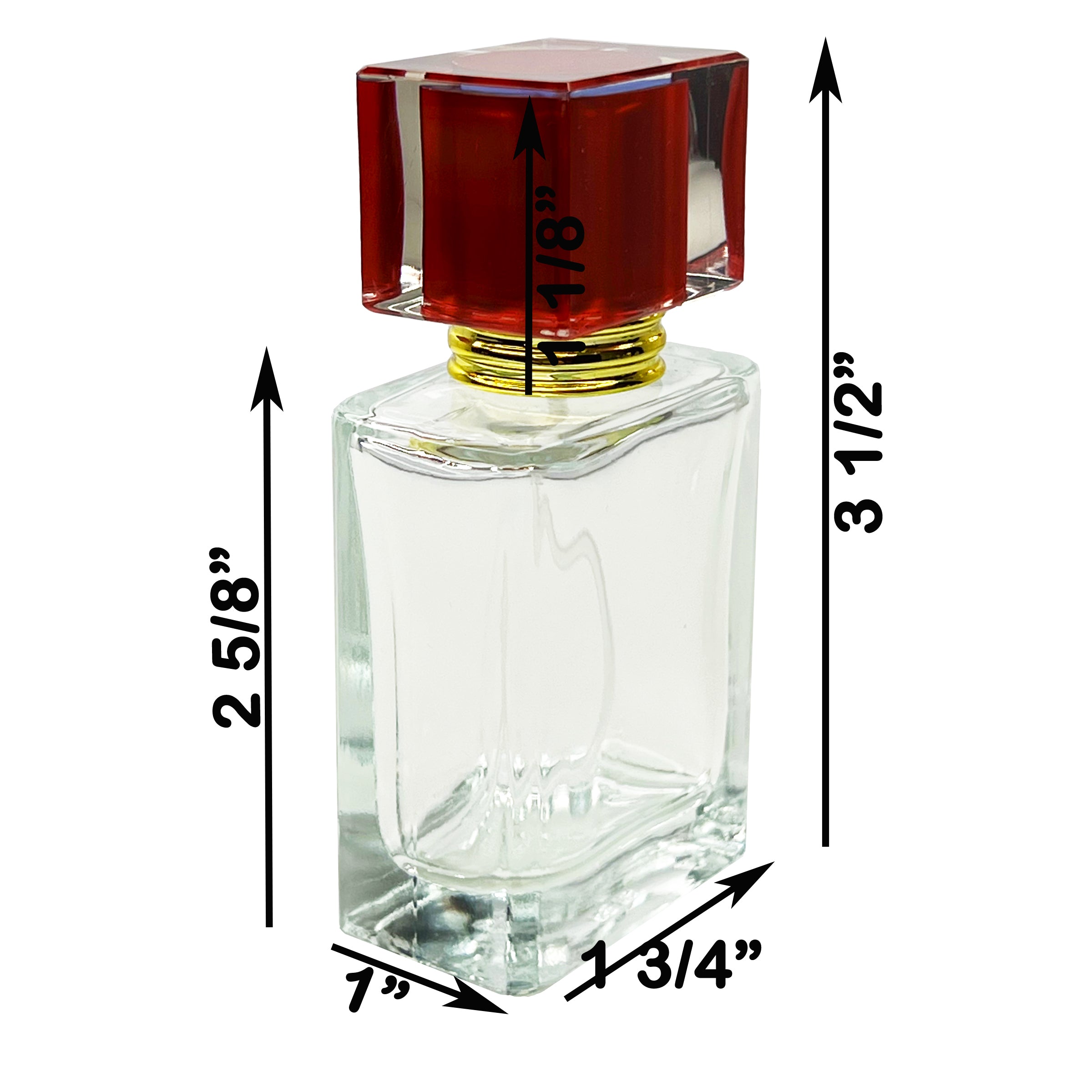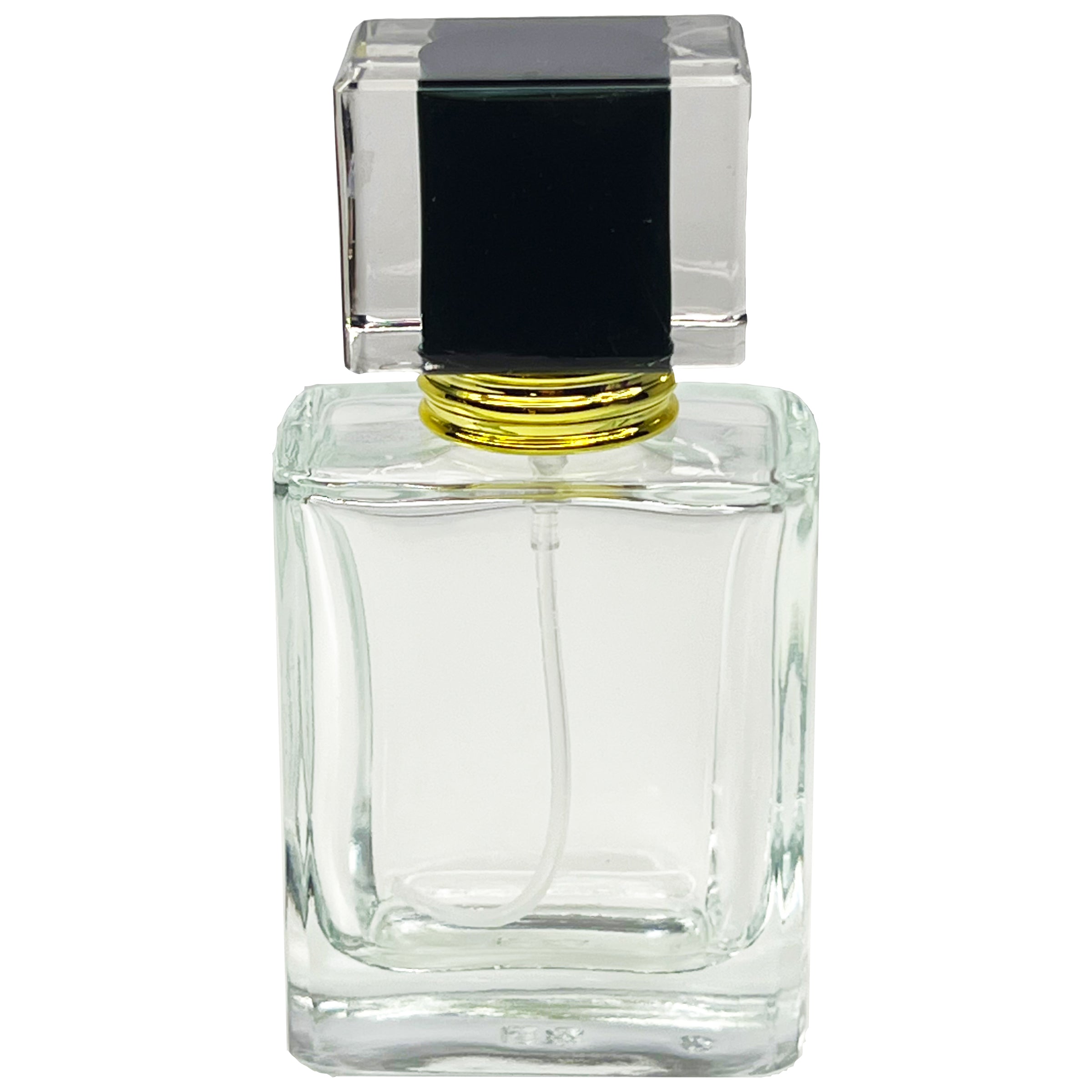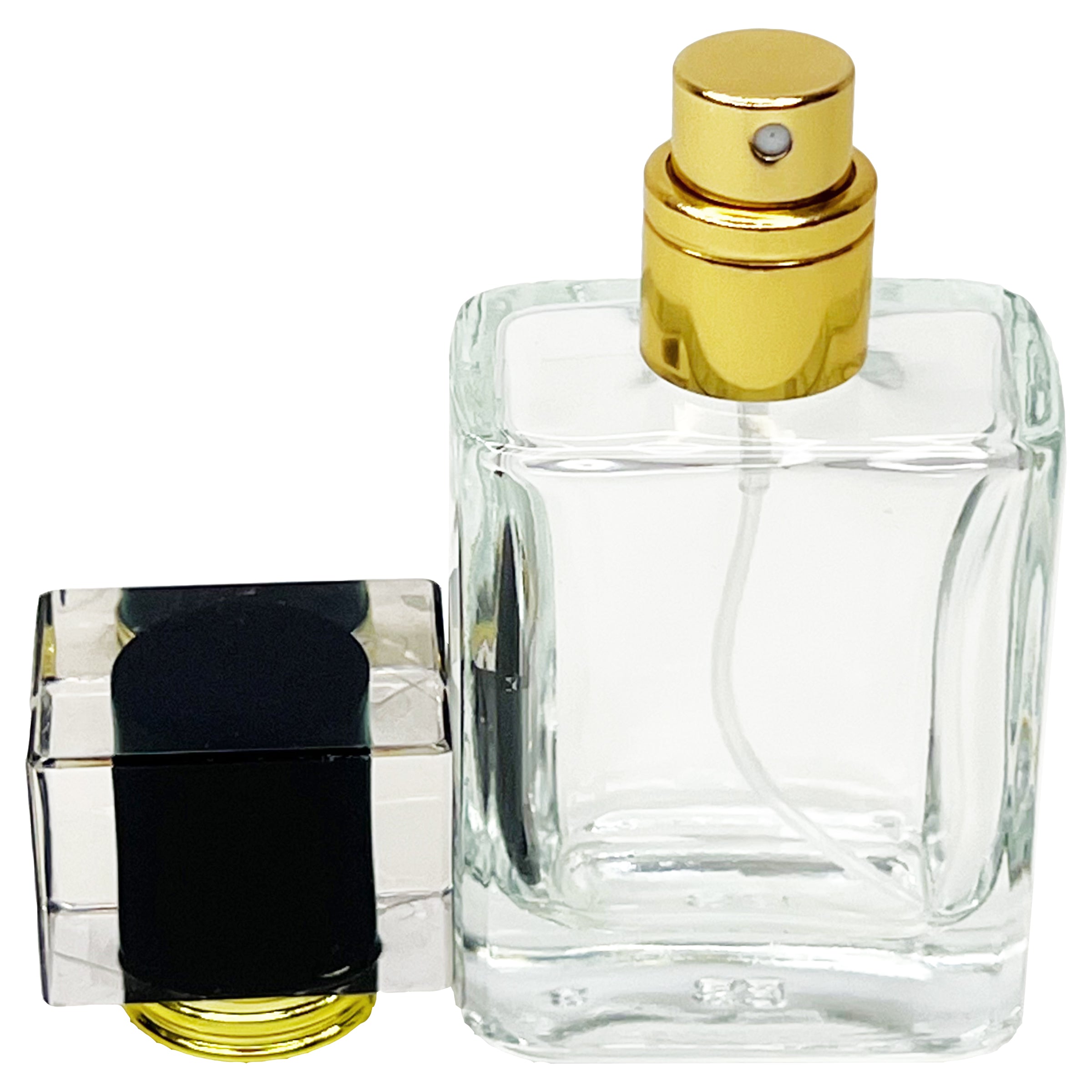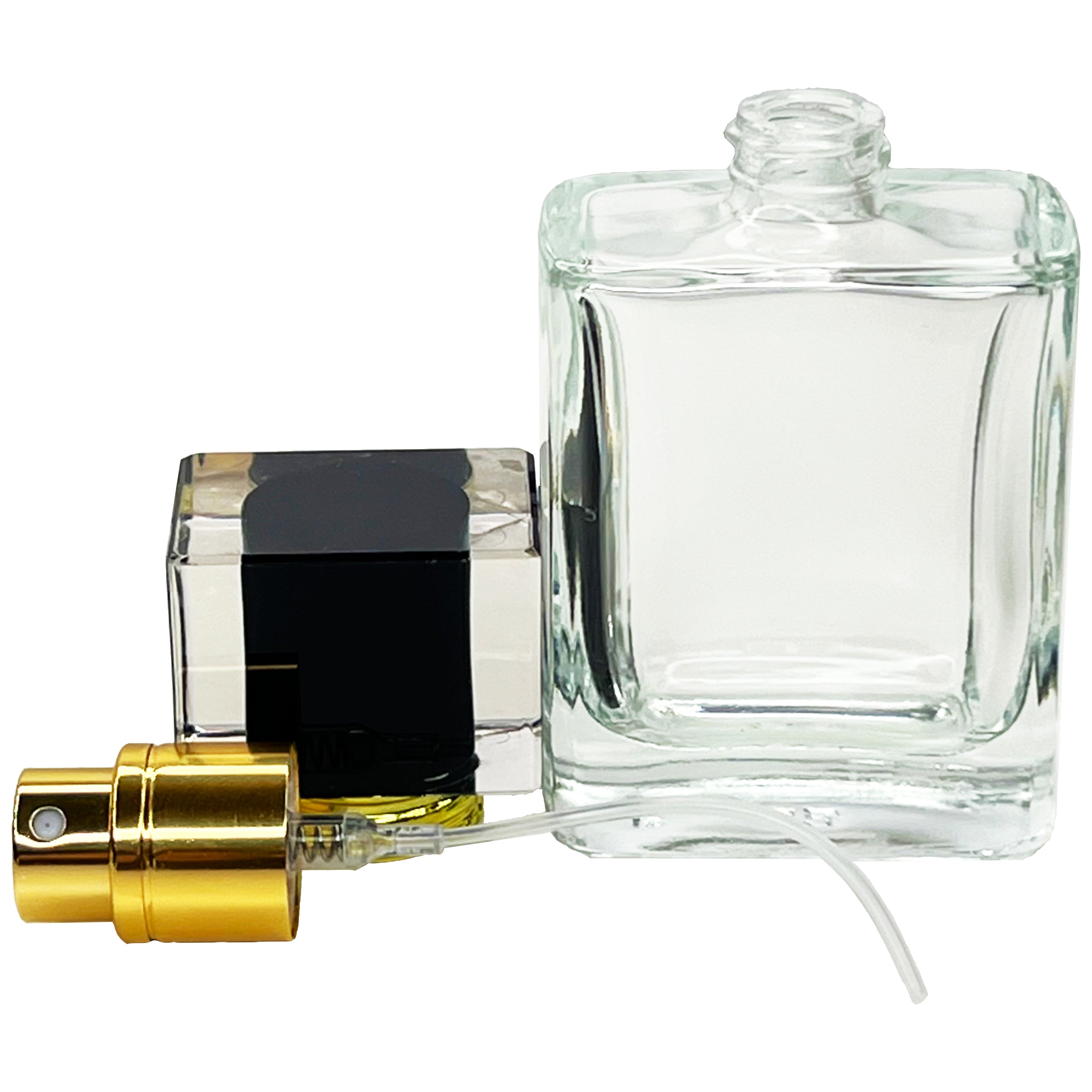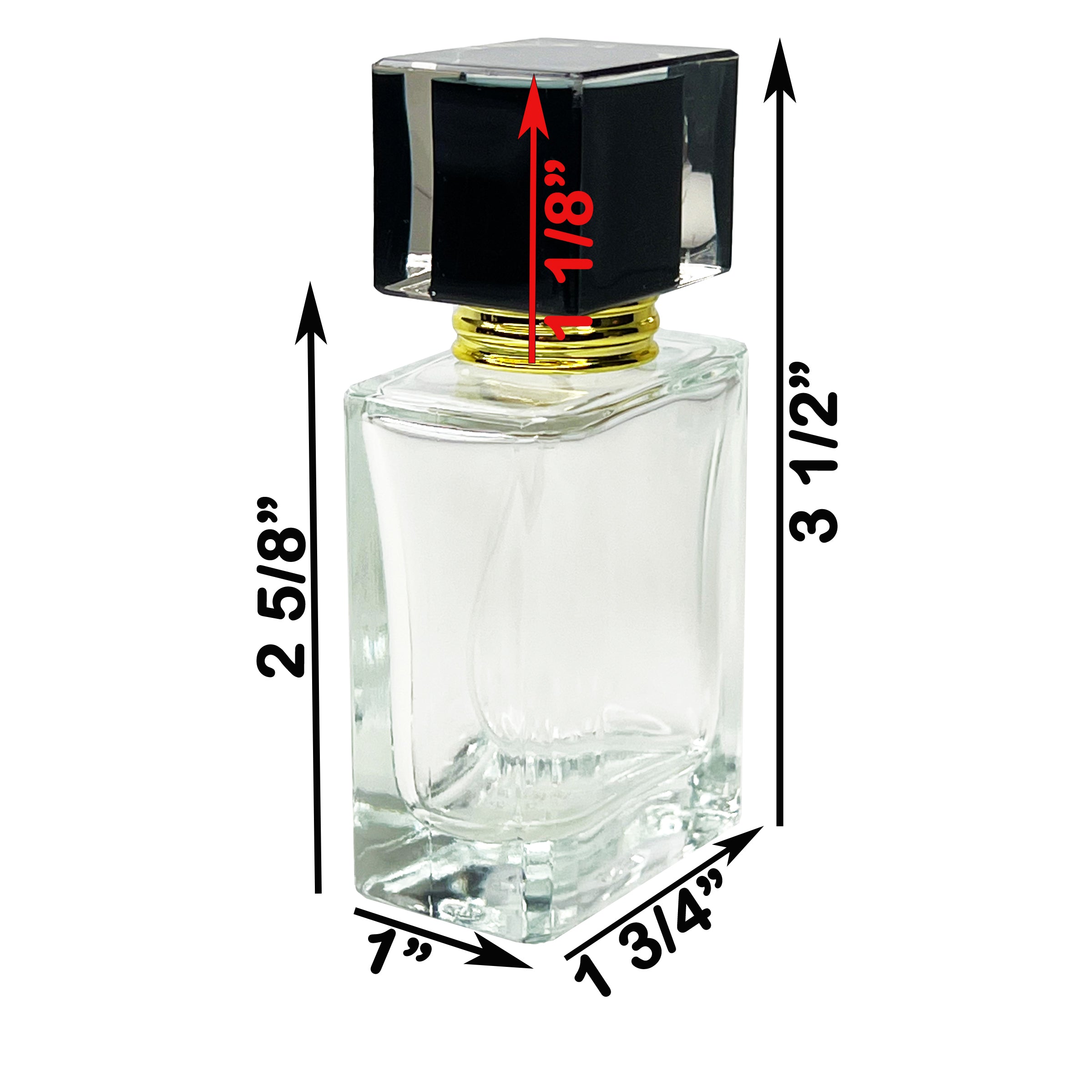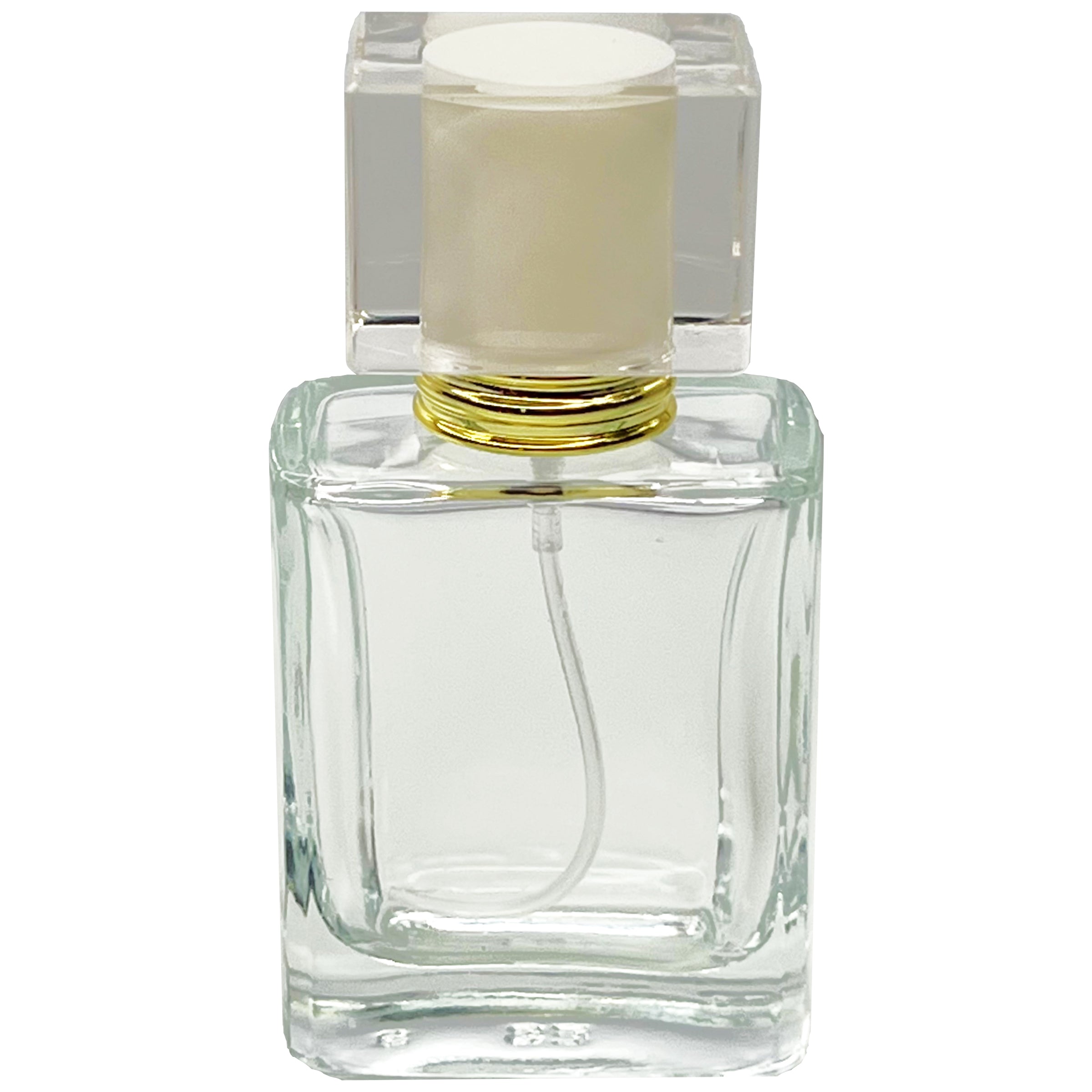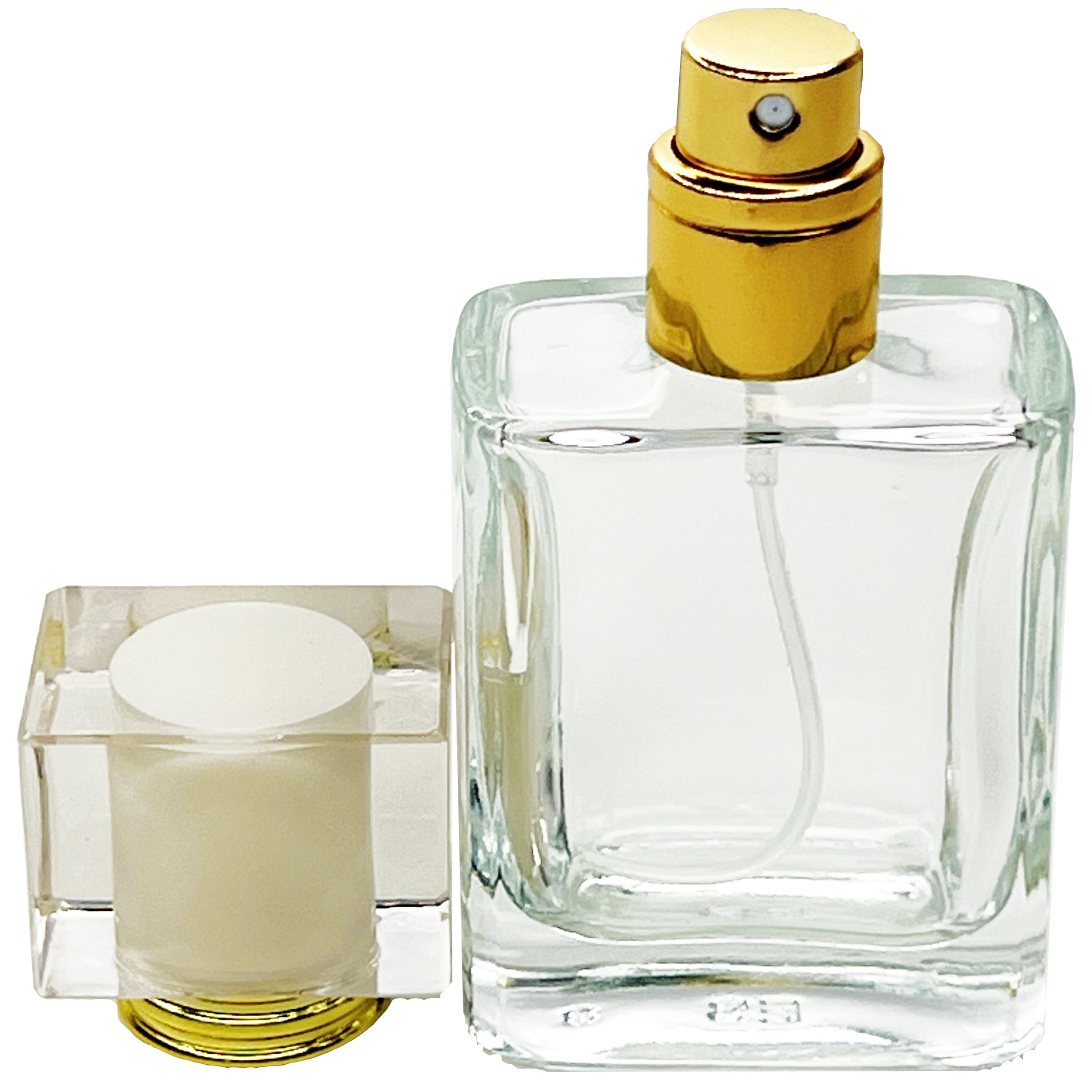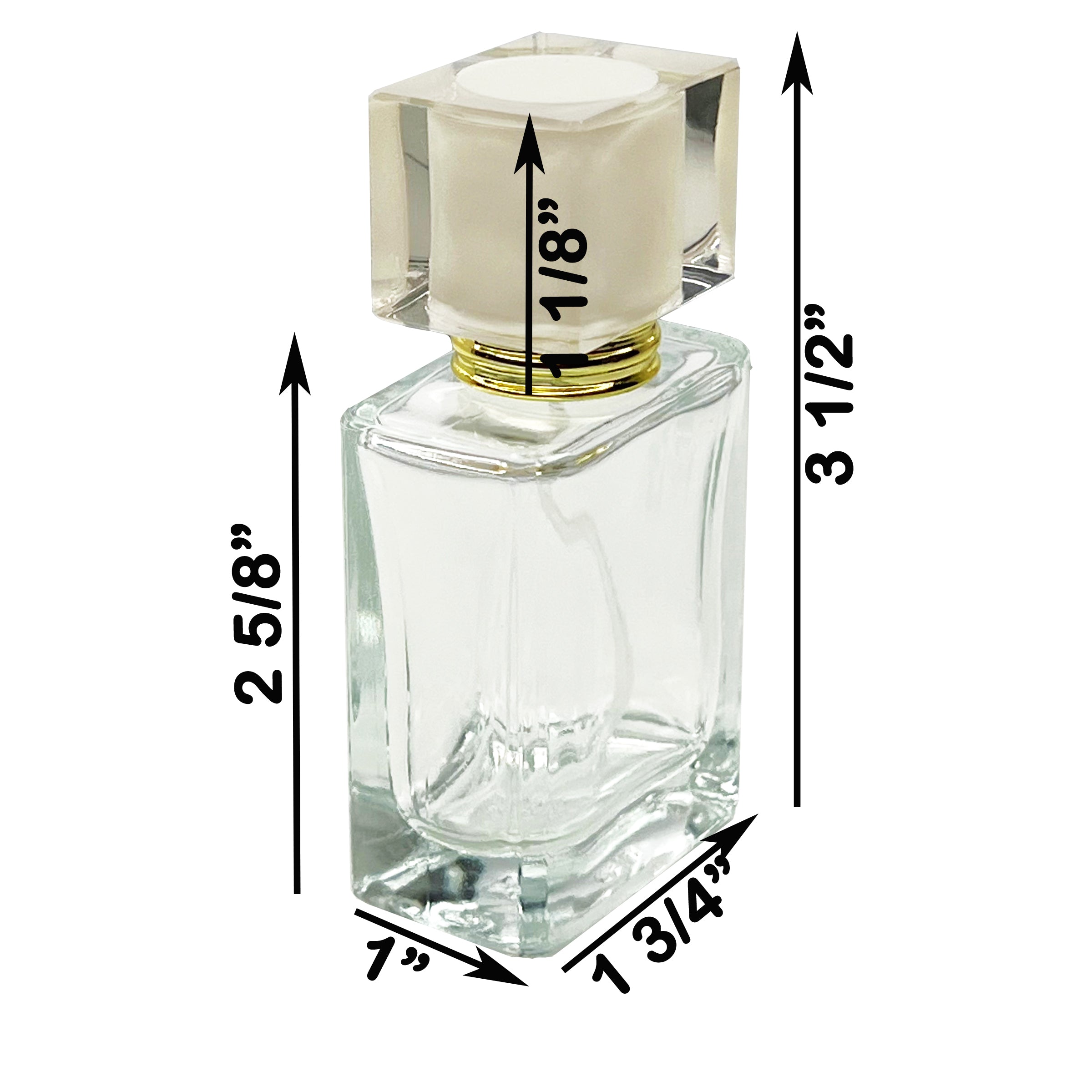 SKU: 30sqpec1
30ml 1oz clear square 6 colors perfume glass spray bottles
---
Ships from the USA. Stock in hand.
Thick heavy base high quality clear glass perfume bottles with a metallic gold aluminum fine mist spray pump and durable lids.
6 lids colors to choose from. Purple, blue, white, black, coral pink and burgundy.
Refillable, screw on sprayer.
Capacity: 30 ml / 1 fl oz
Height with lid: 3 1/2"
Width: 1 3/4"
Depth: 1"
Weight: 114 grams / 4 oz