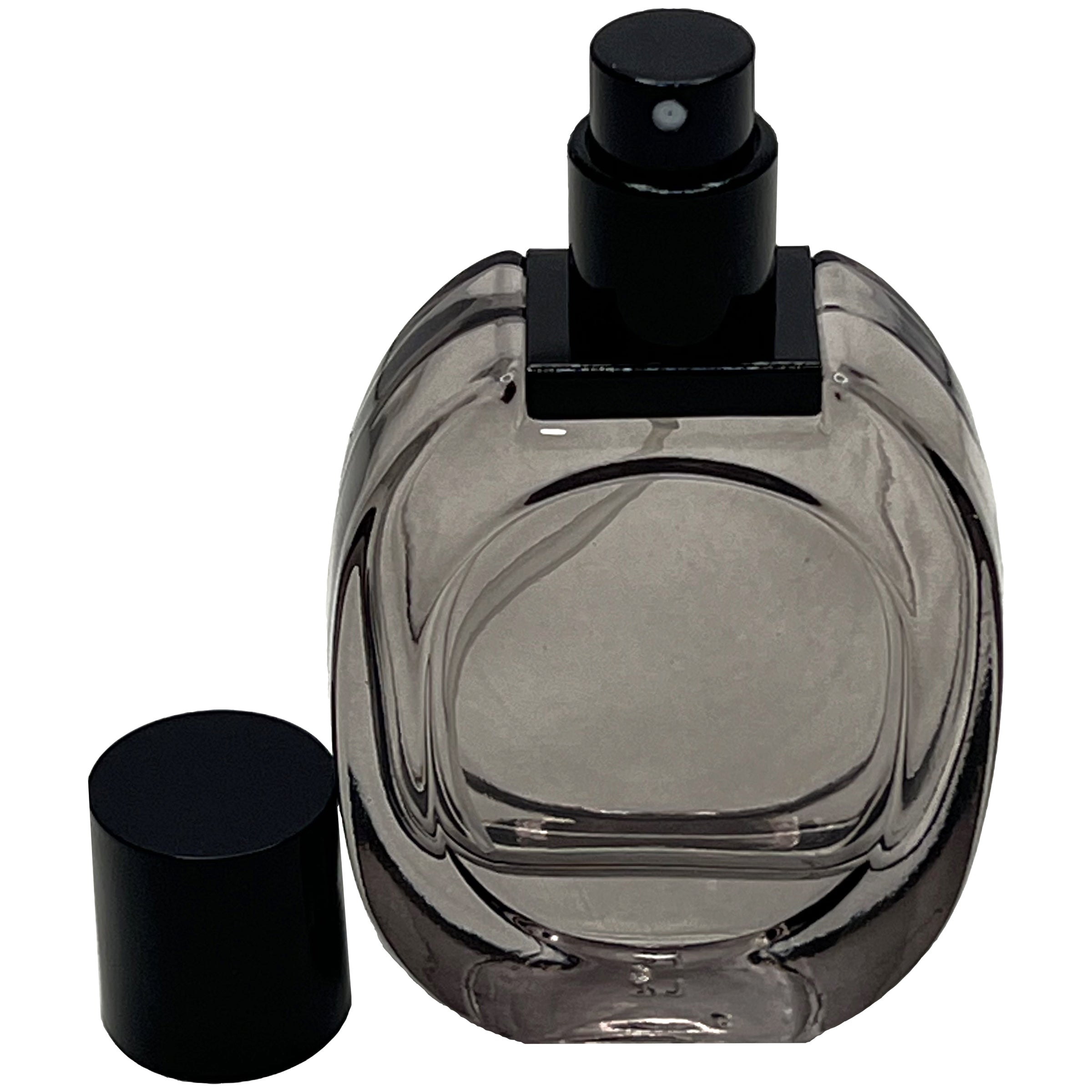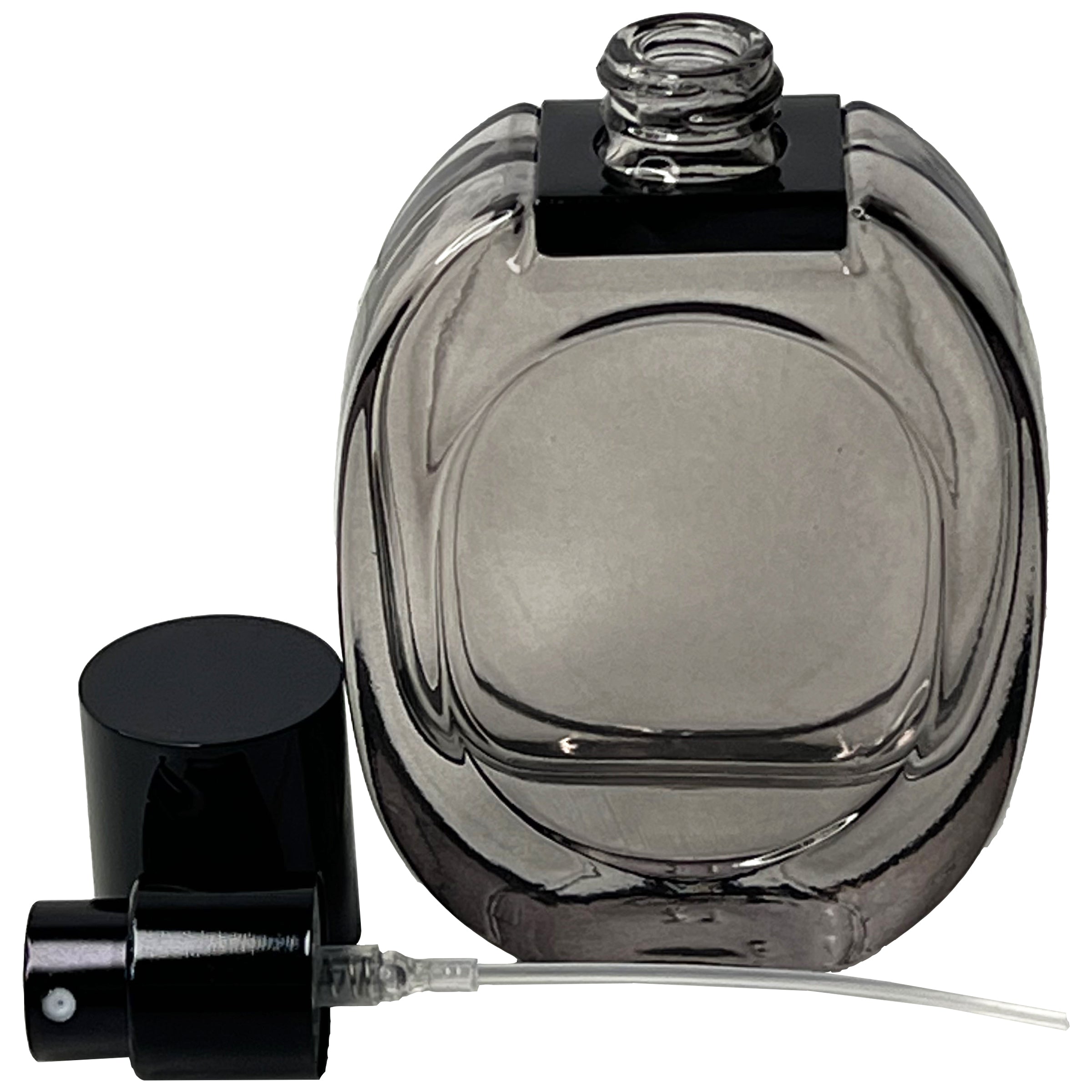 SKU: 30ovalsmk1
30ml 1oz smoked glass oval perfume spray bottles
---
Ships from the USA, stock in hand.
New 30ml smoked glass oval empty perfume spray bottles.
High quality thick glass, metallic black aluminum fine mist sprayer and matching durable plastic lid.
Refillable, screw on sprayers.
Capacity: 30 ml / 1 fl oz
Height: 3 7/8" with lid
Middle width: 2 1/4"

Depth: 7/8"
Weight: 115 grams / 4 oz