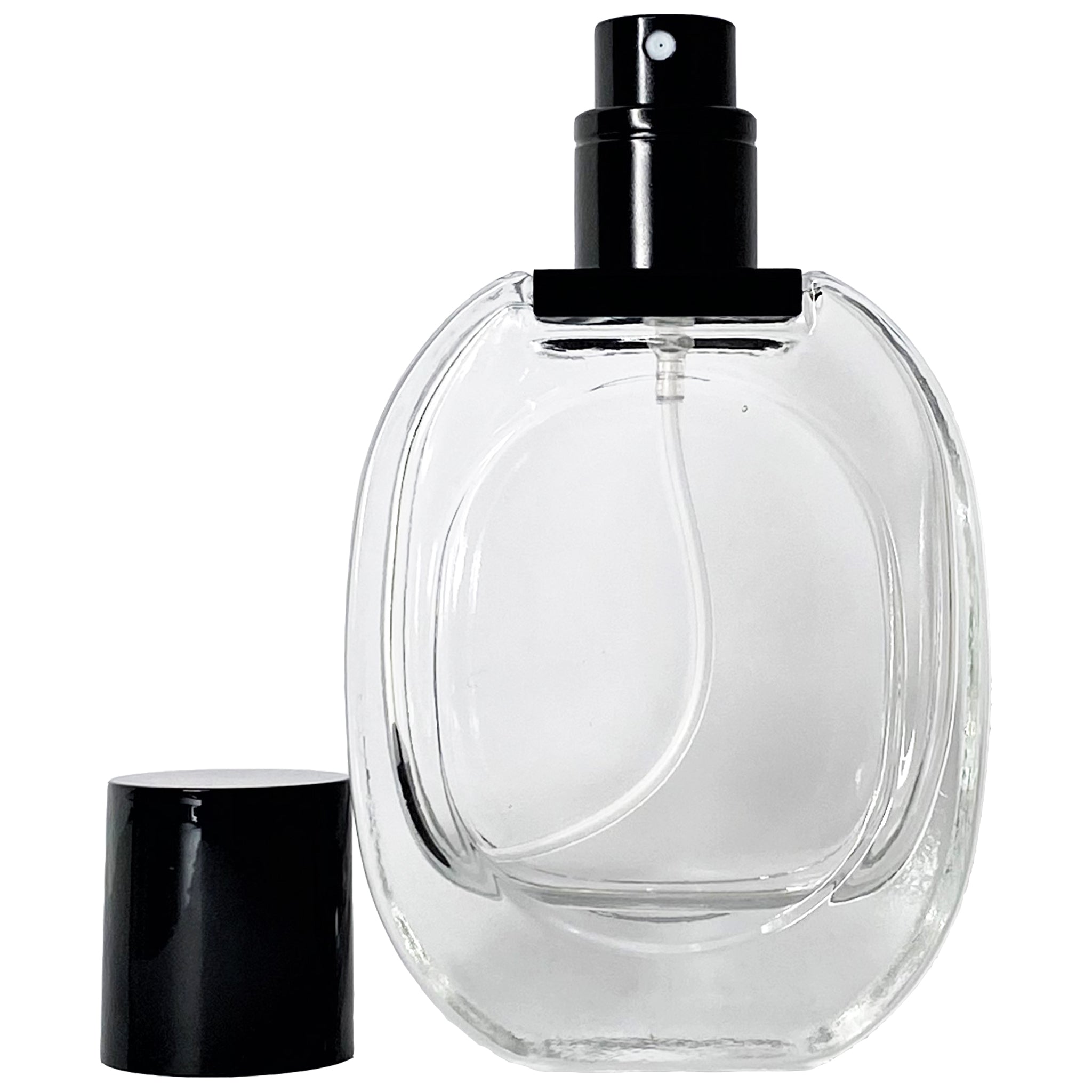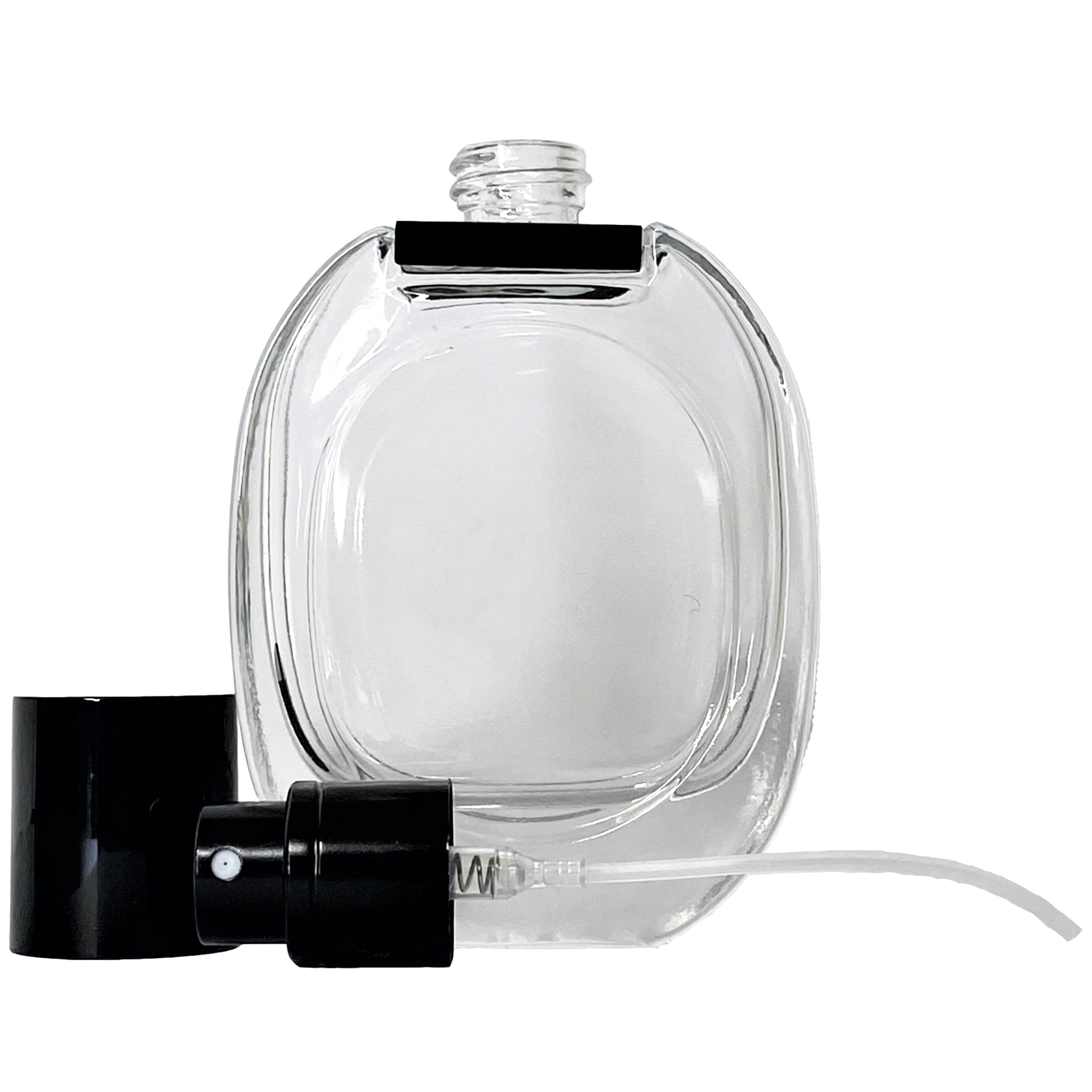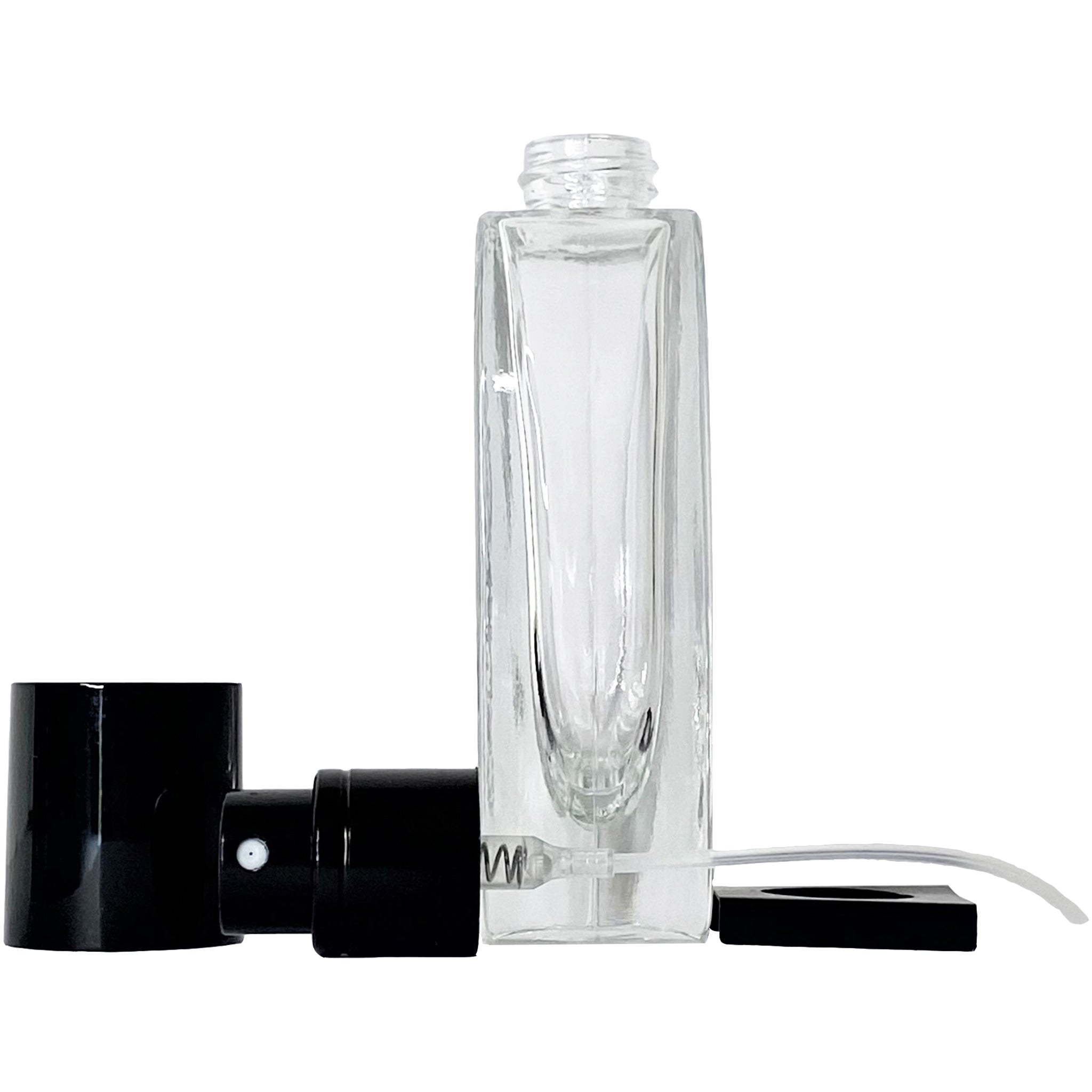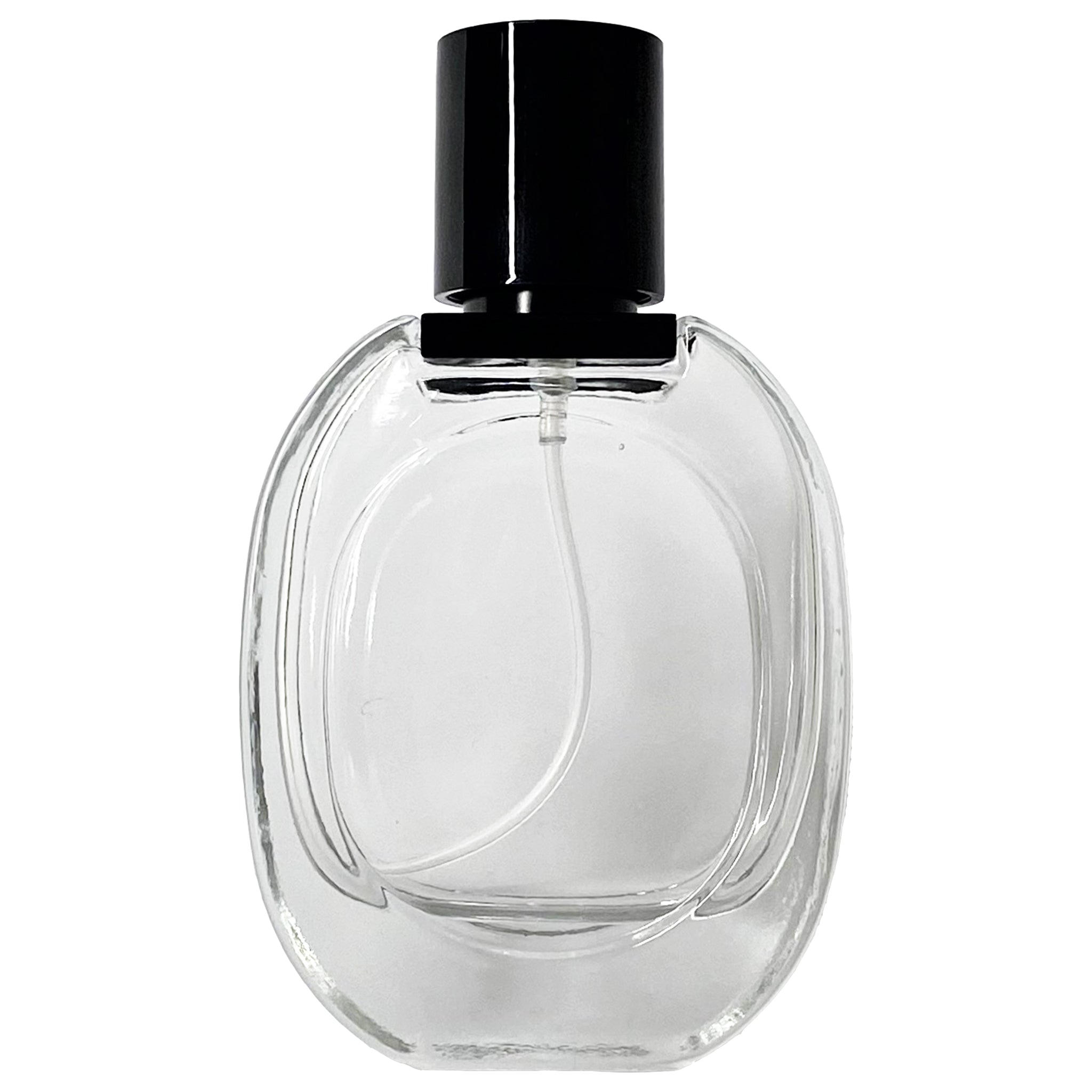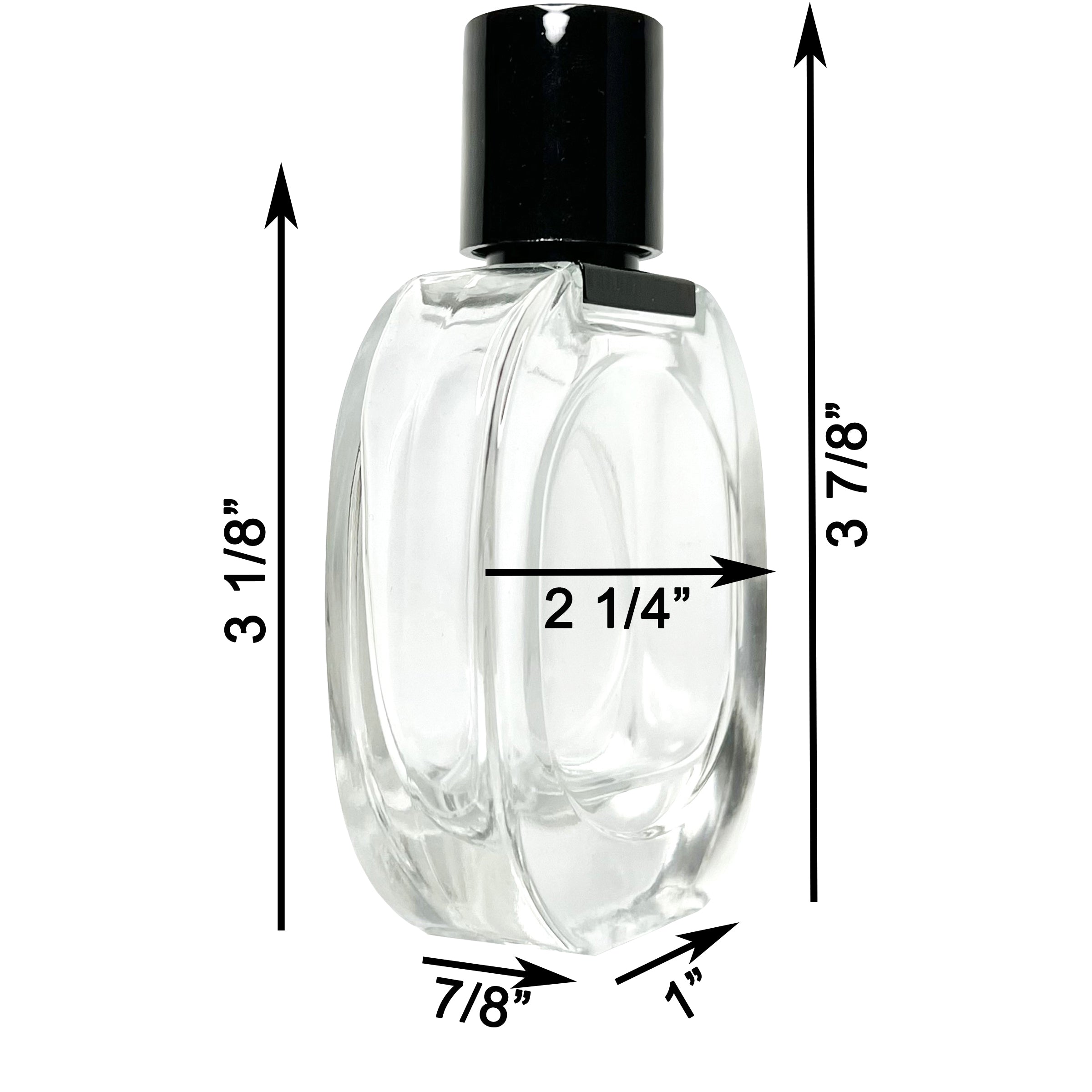 SKU: 30mlOvalBC1
30ml 1oz Glass Perfume Oval Spray Bottles Black Atomizer
---
Ships from the USA. Stock in hand.
Brand new 30ml empty perfume oval glass spray bottles.
Refillable and TSA approved for airplanes.
High quality glass with a black aluminum spray nozzle and durable black plastic lid.
Capacity: 30ml / 1 fl oz
Height: 3 7/8" with lid

Width: 2 1/4"

Depth: 7/8"