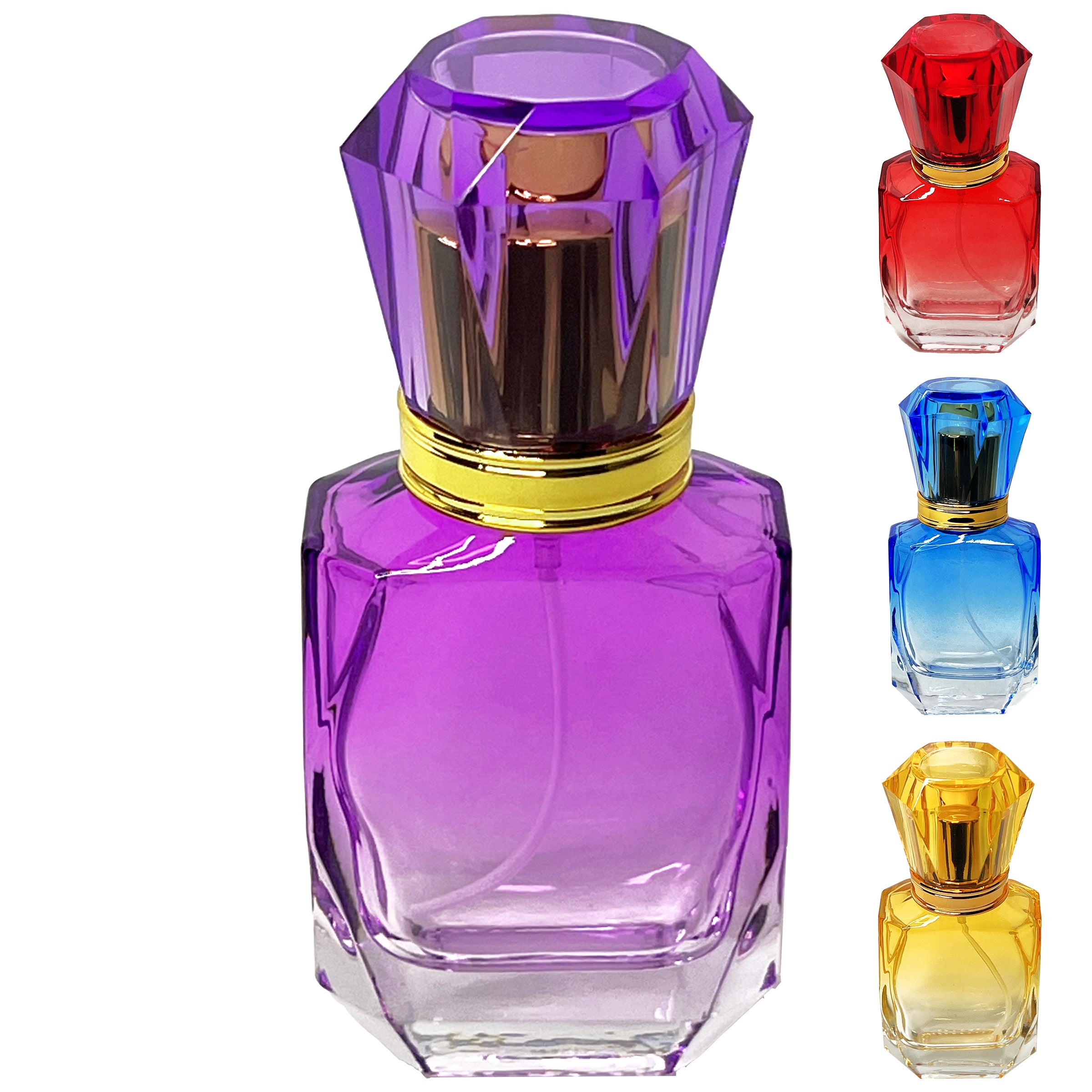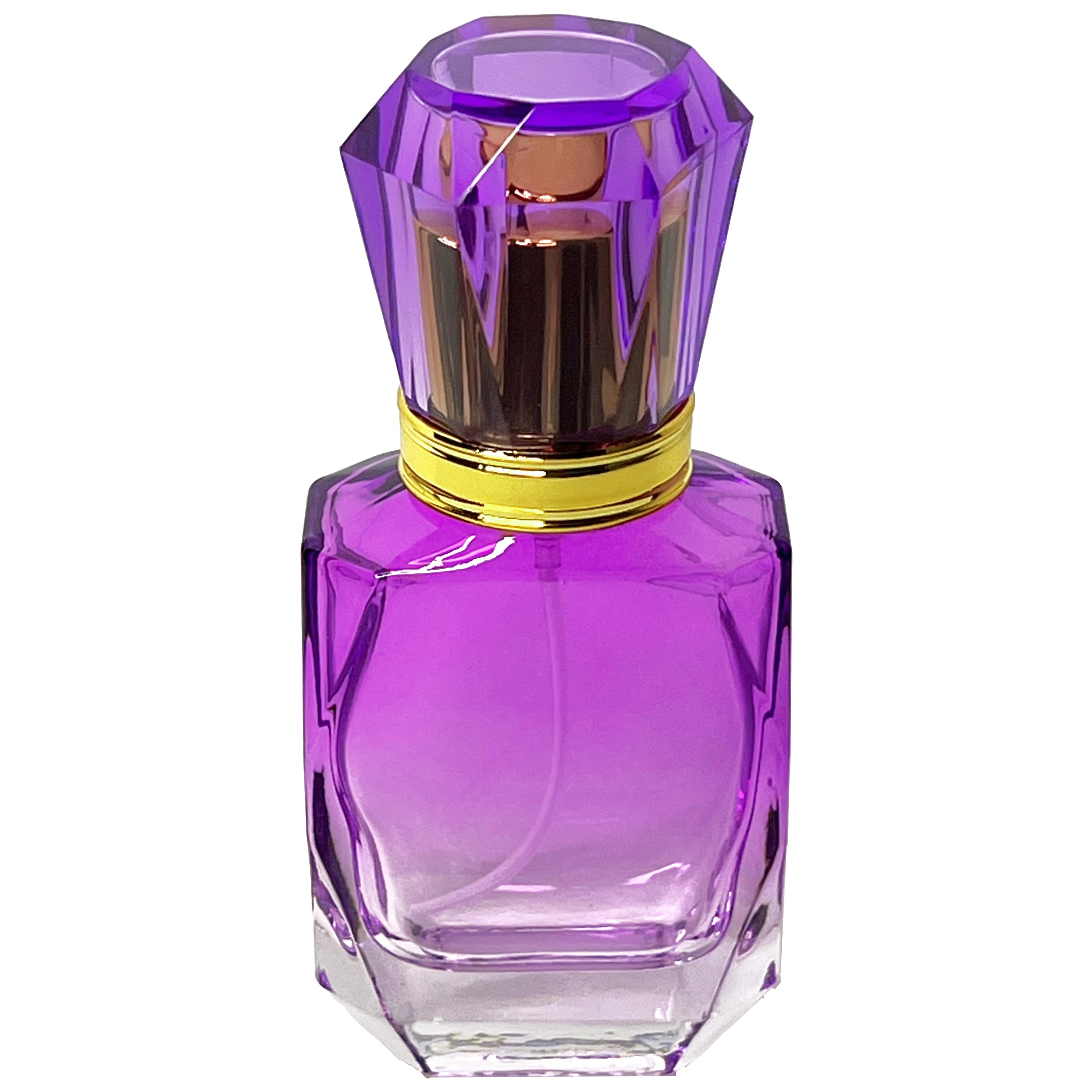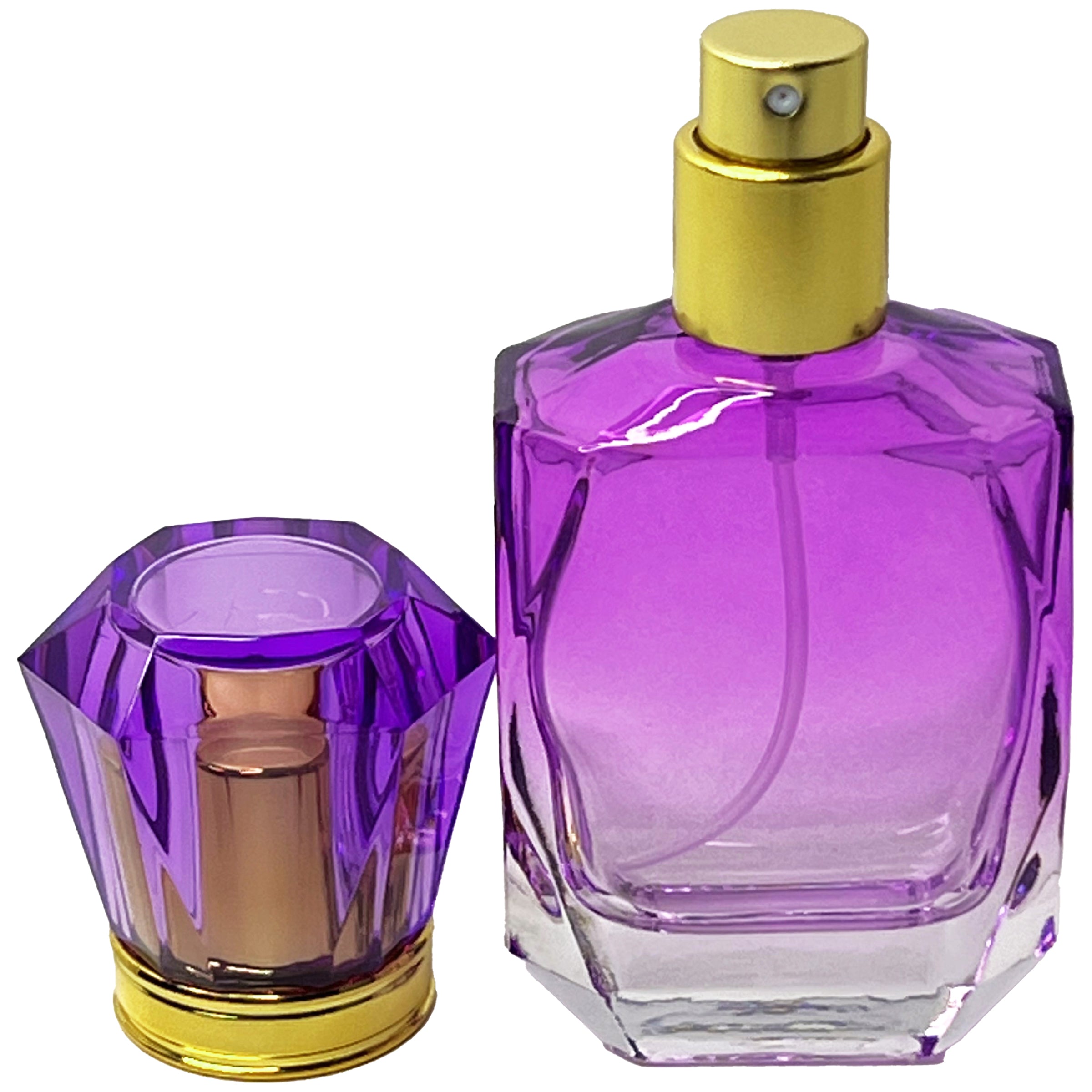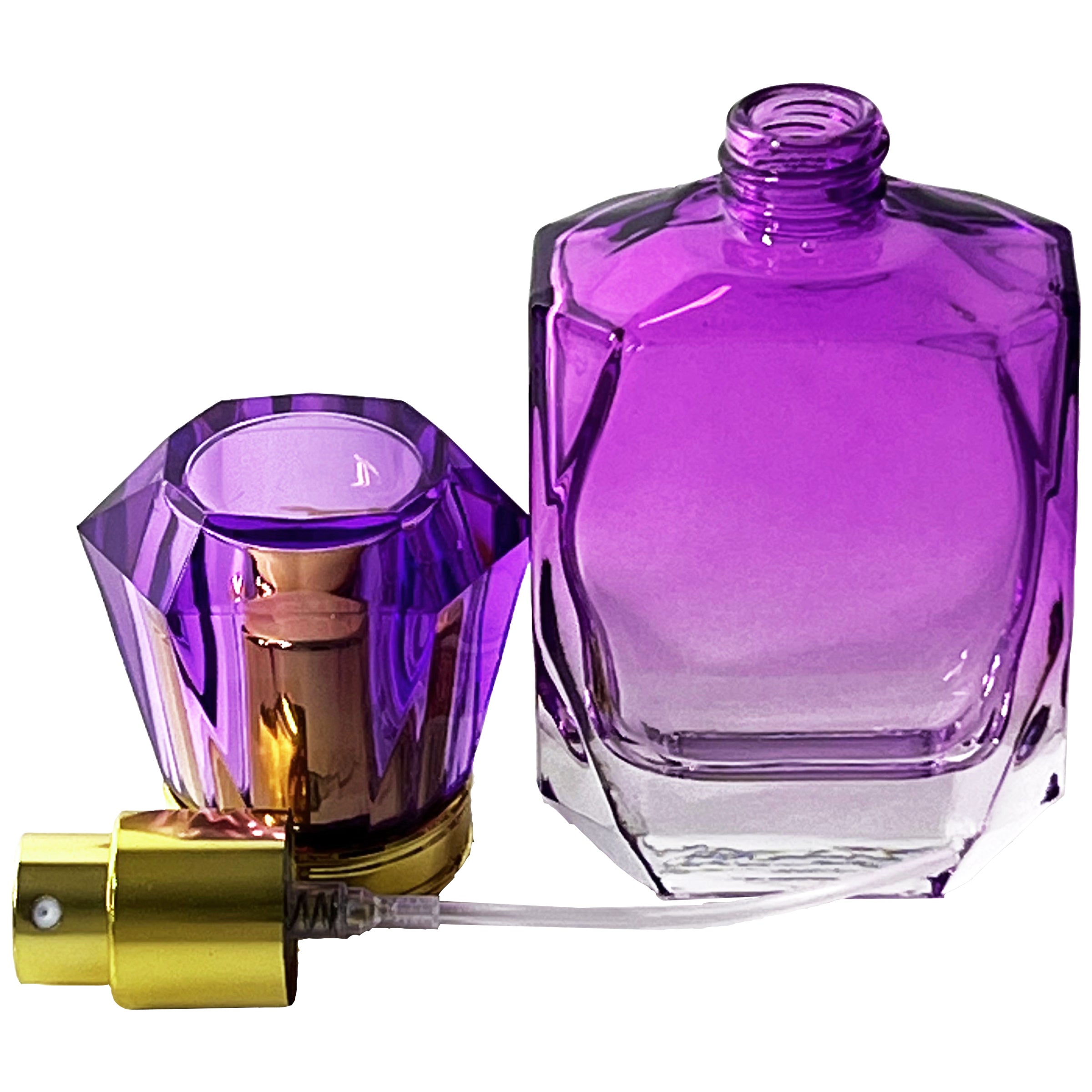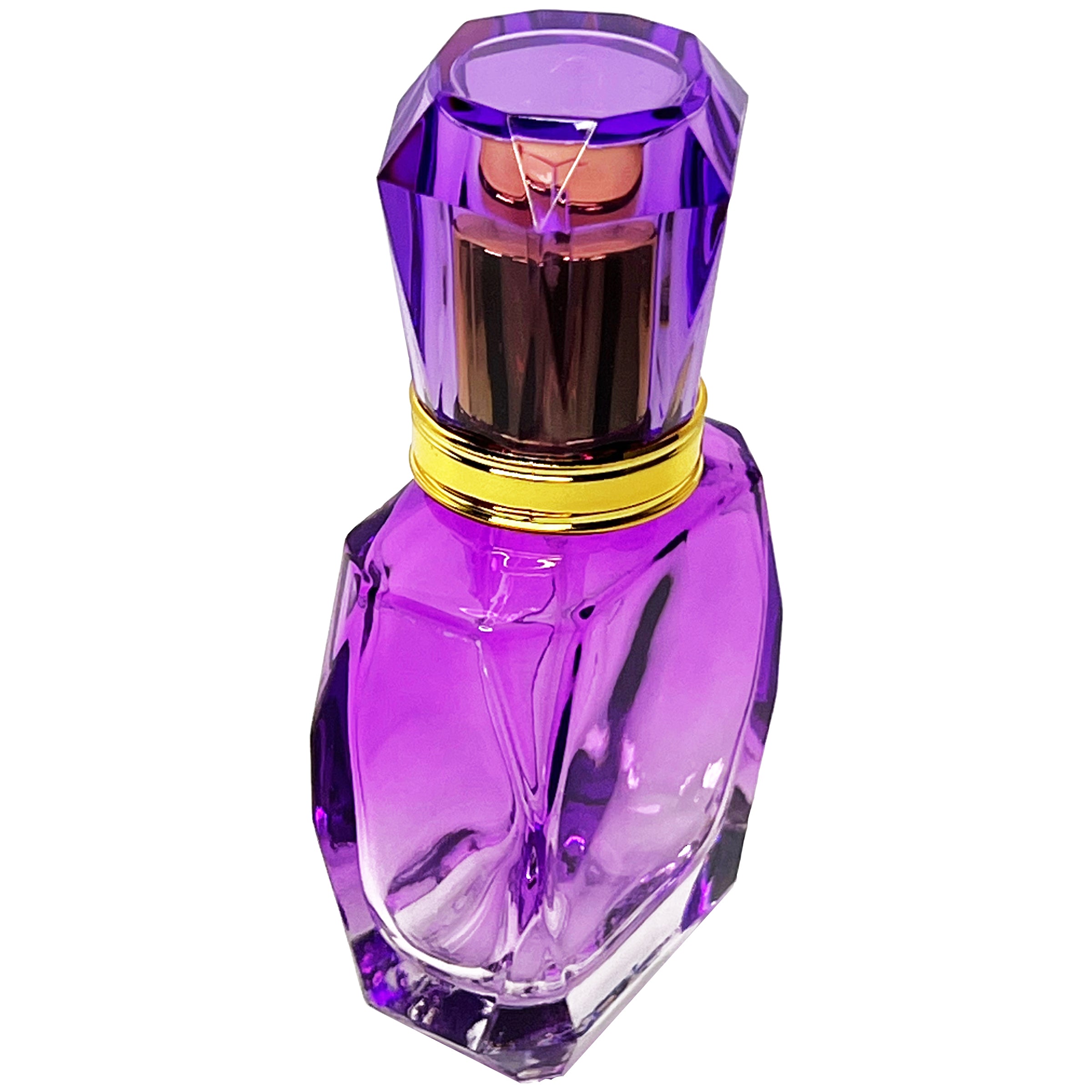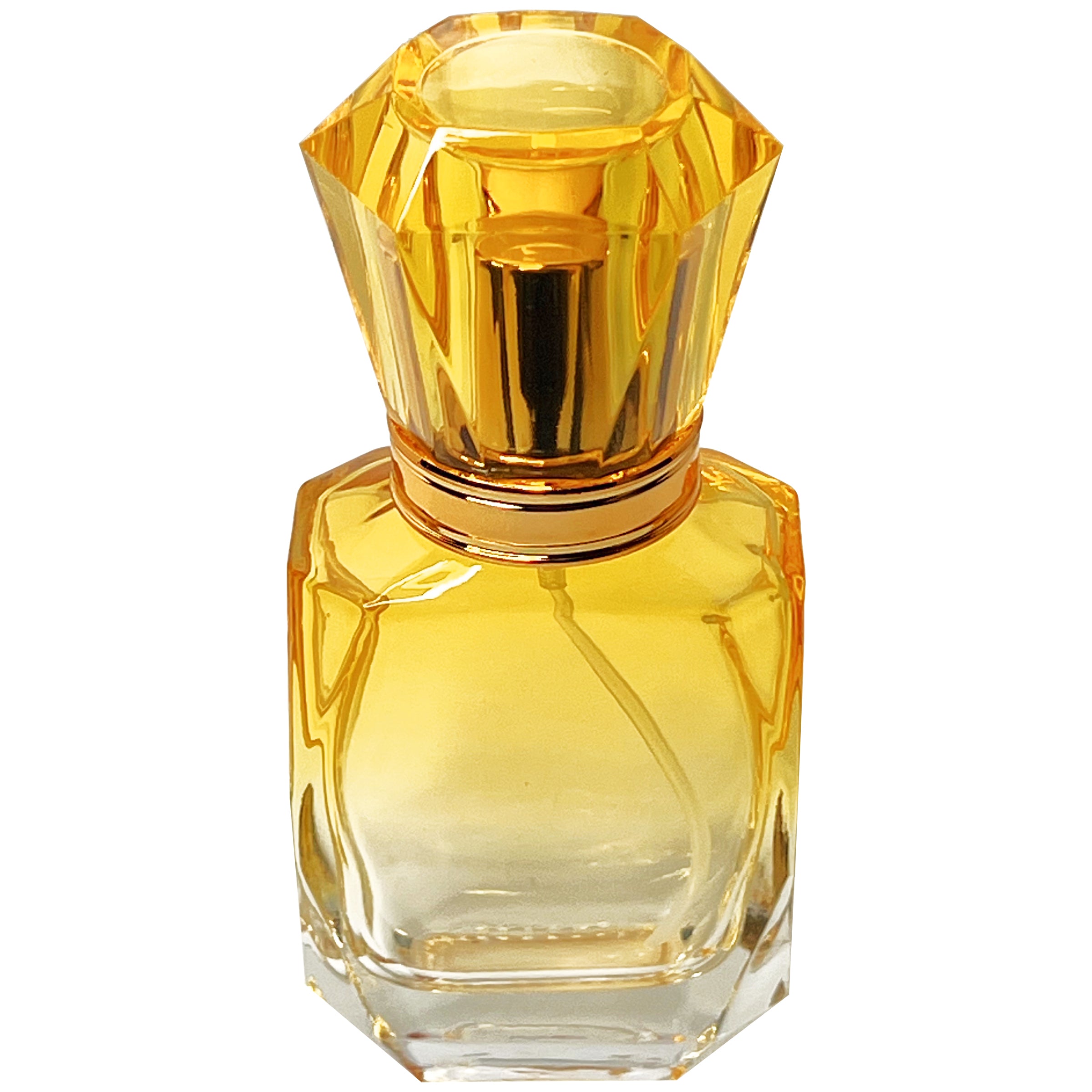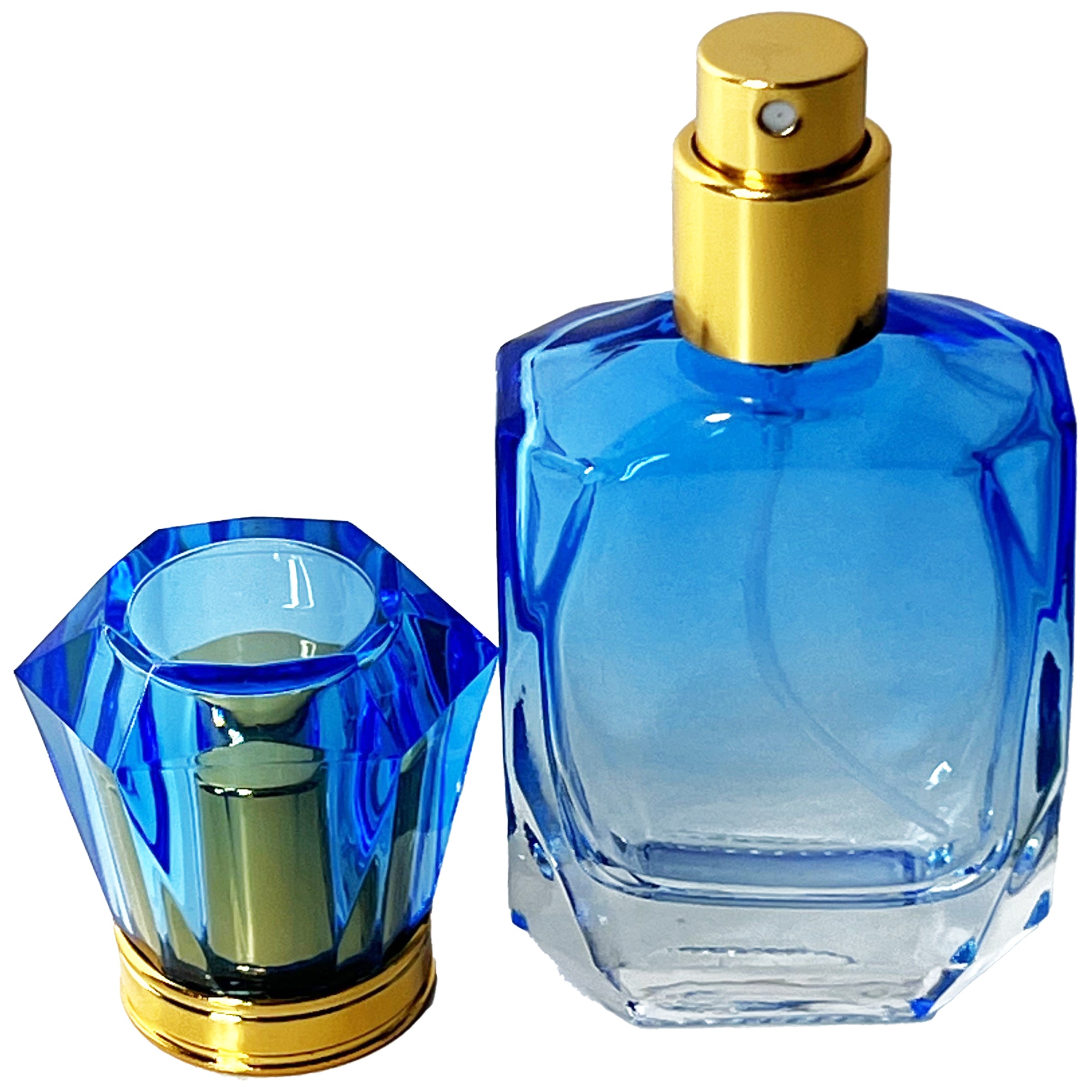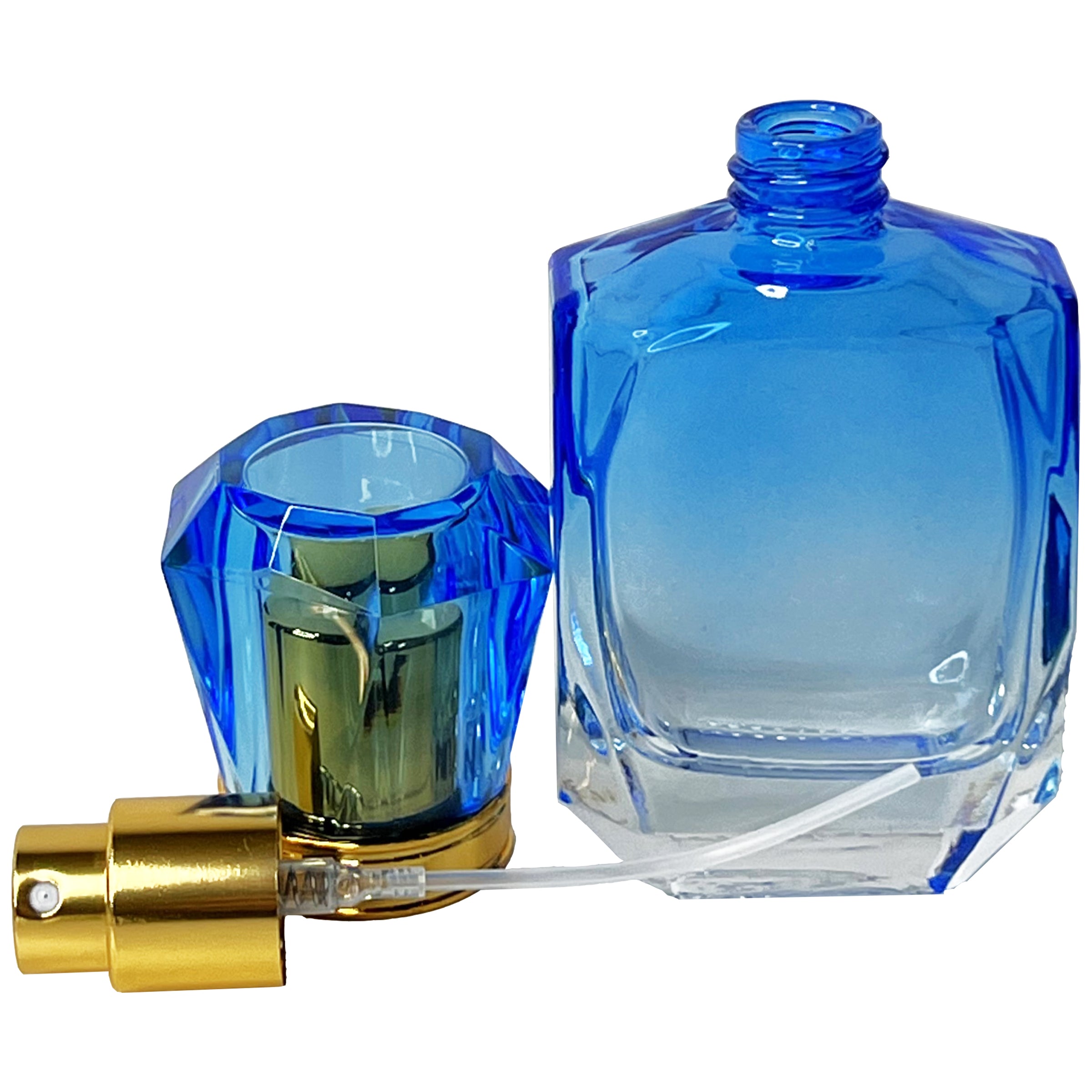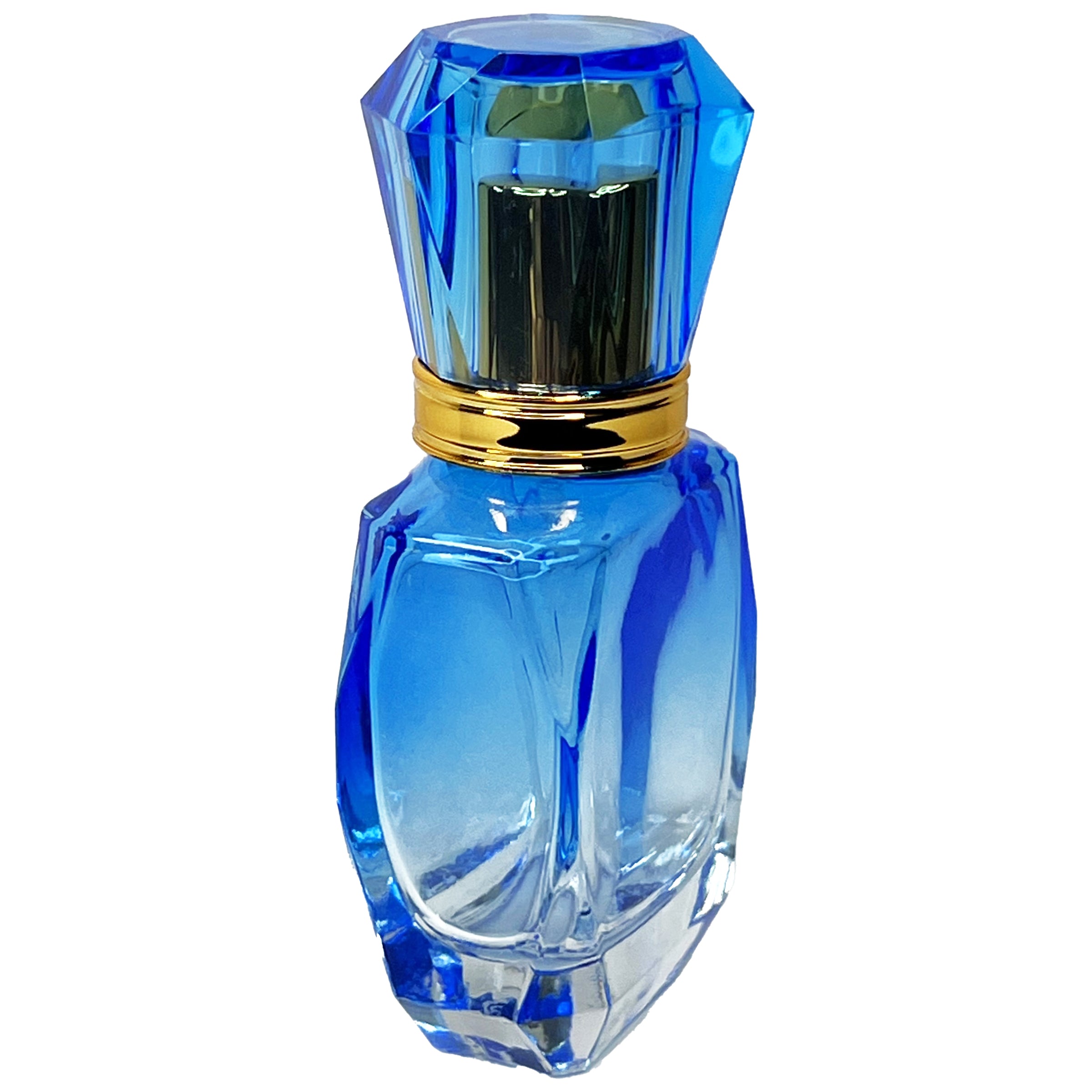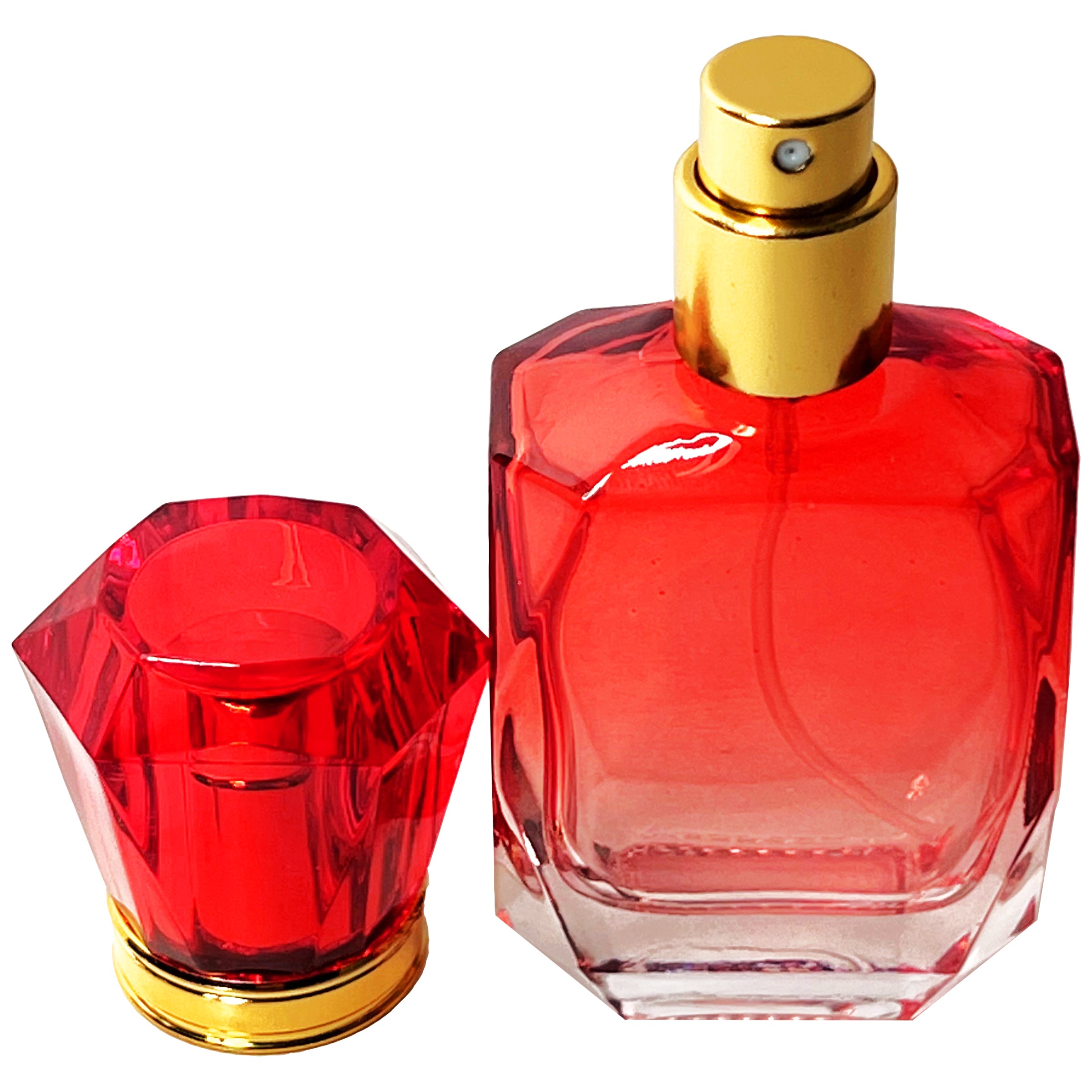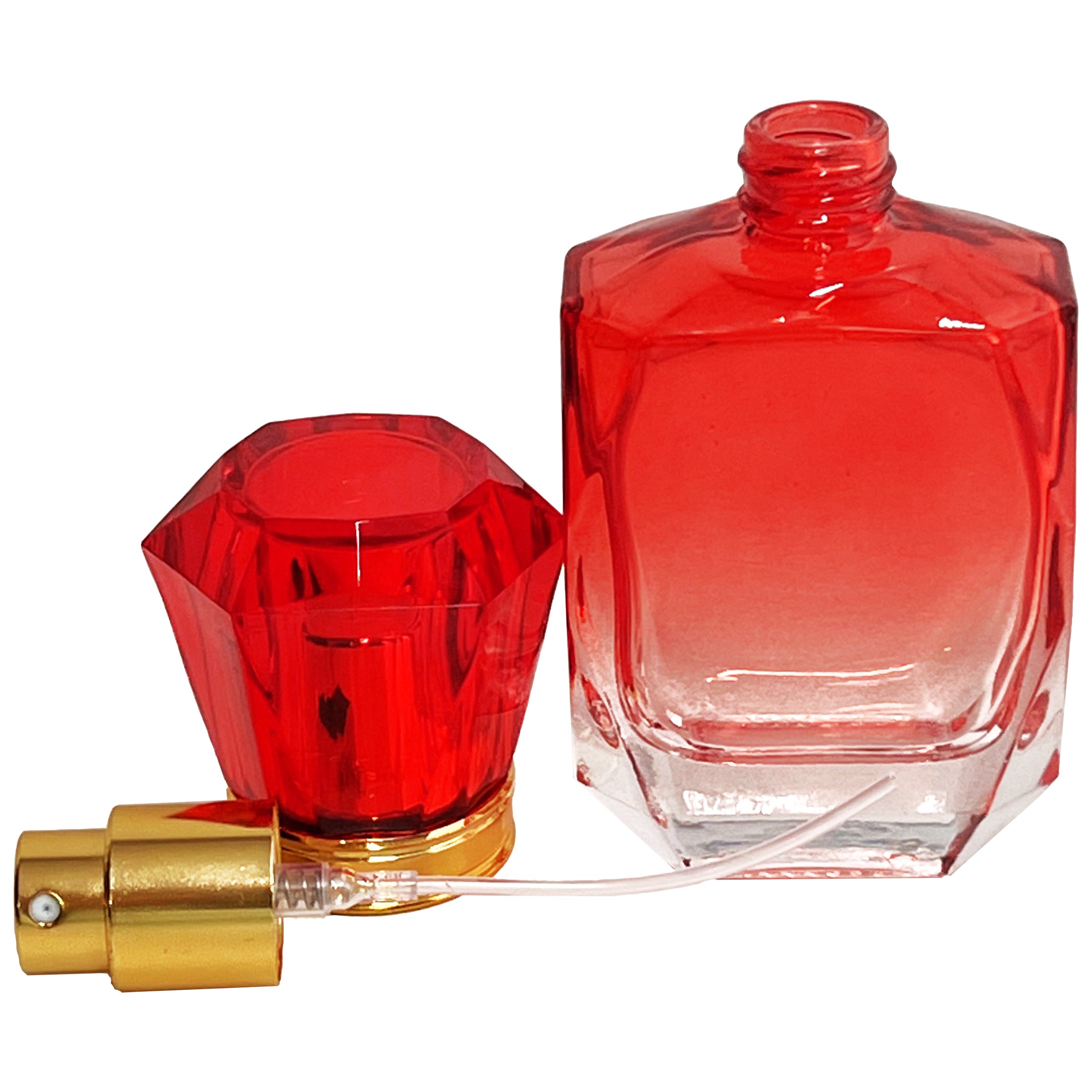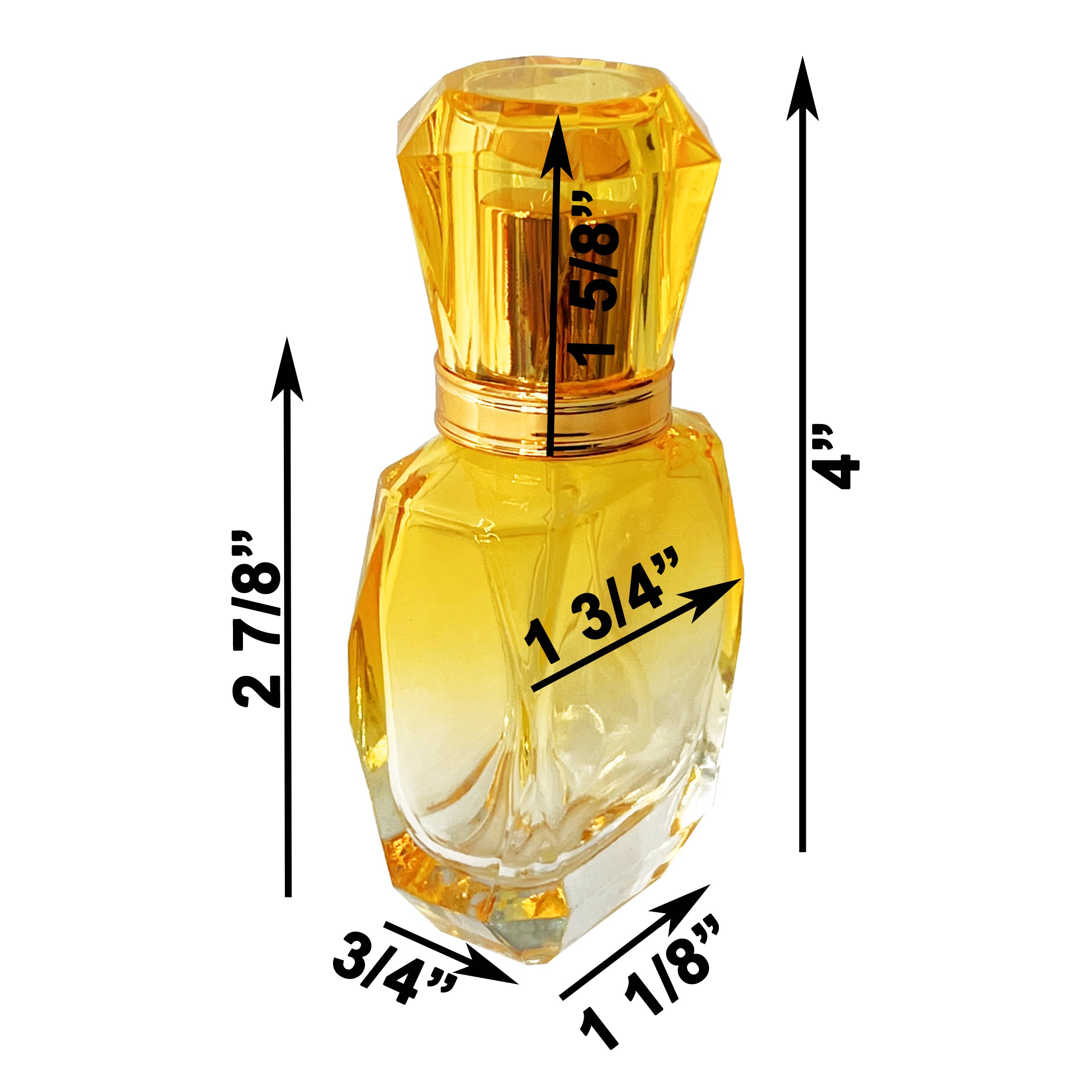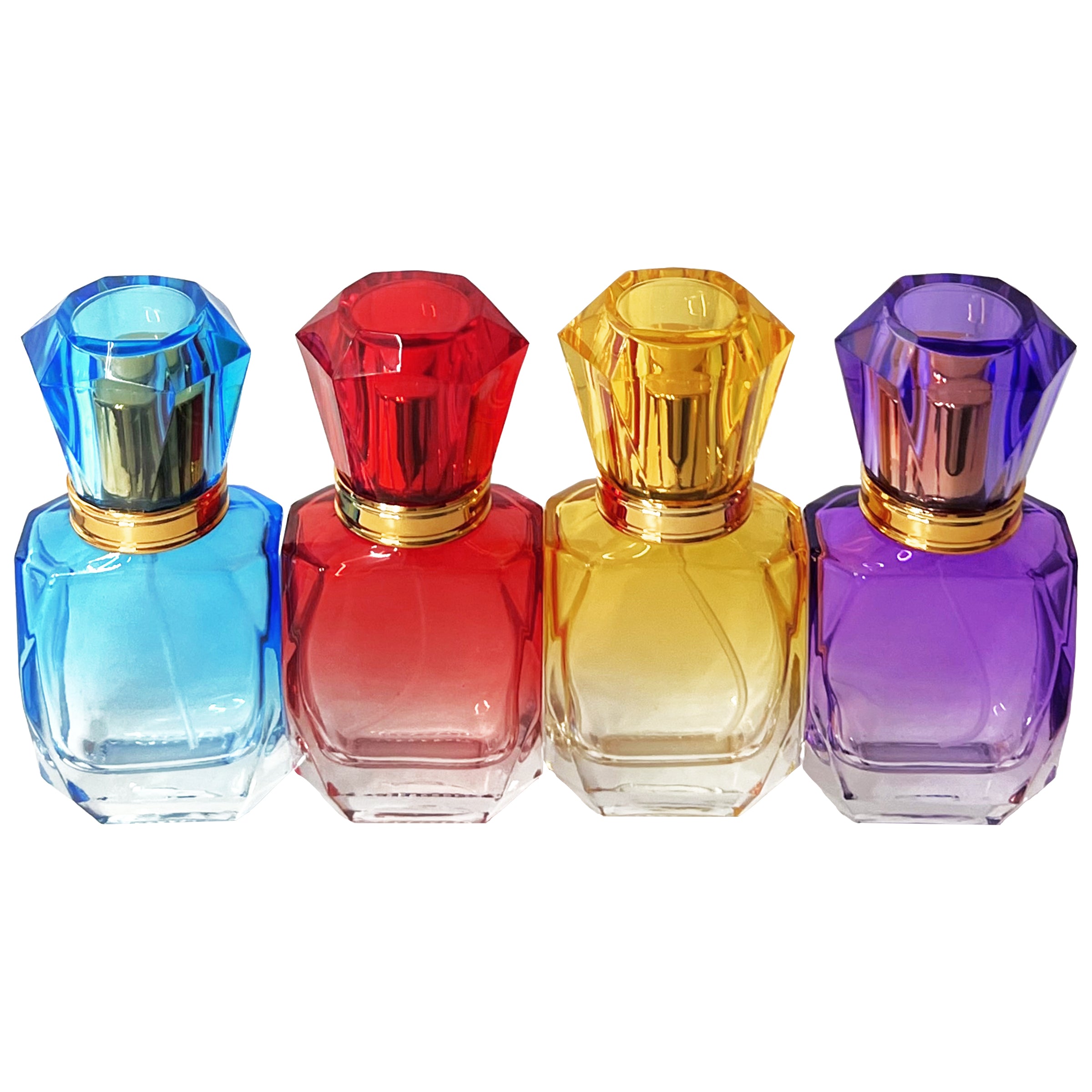 SKU: 40diamp1
40ml 1.3oz vintage gradient colored glass diamond perfume spray bottles
---
Ships from the USA. Stock in hand.
New 40ml colored glass diamond perfume spray bottles.
High quality thick gradient colored glass with a screw neck gold aluminum spray nozzle and high quality matching plastic lids.
Available in 4 colors, purple, yellow, blue and red.
Capacity: 40 ml / 1.3 fl oz
Bottle height: 4" with lid
Width middle: 1 3/4"
Width base:  1 1/8"
Depth: 3/4"

Weight: 108 Grams / 3.8 oz