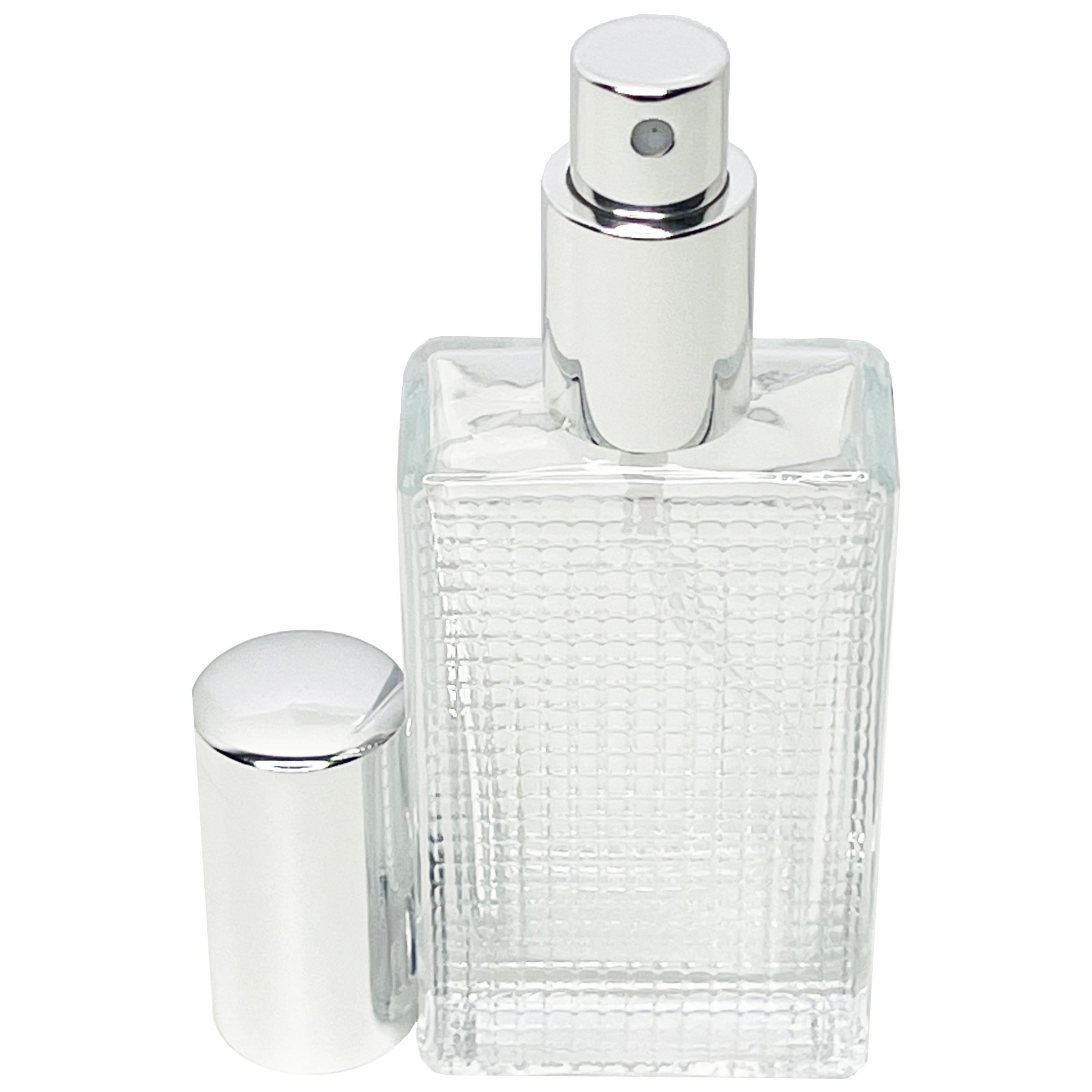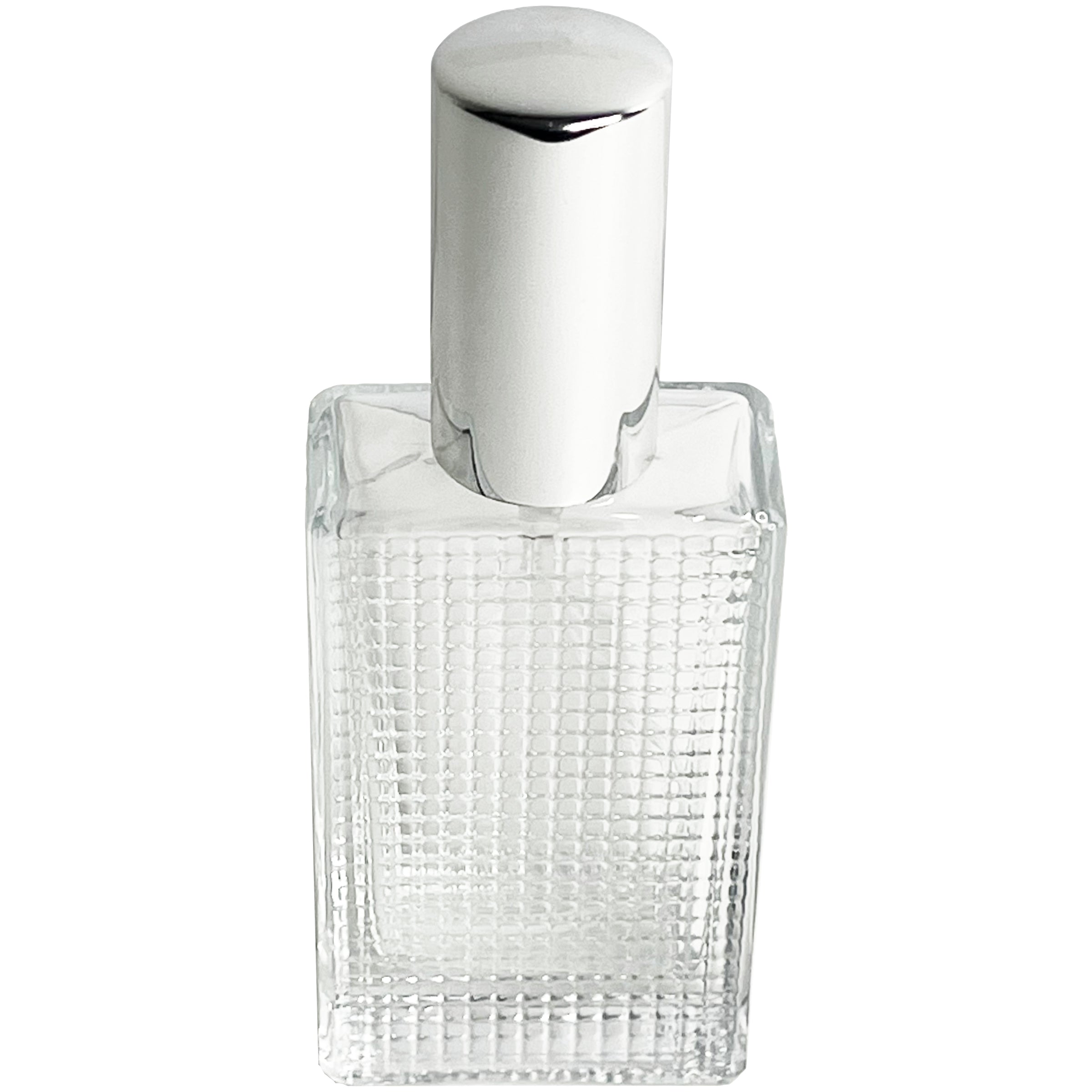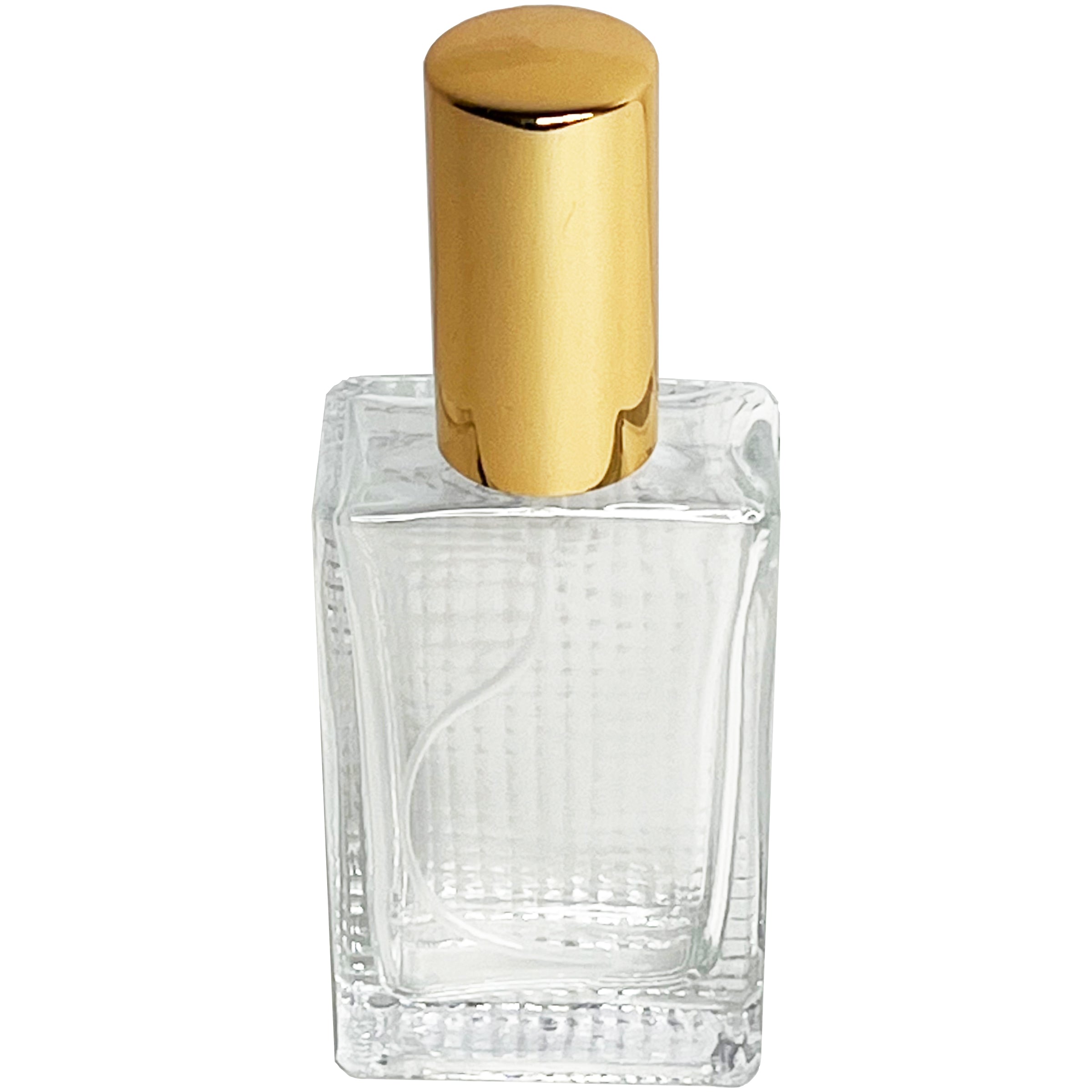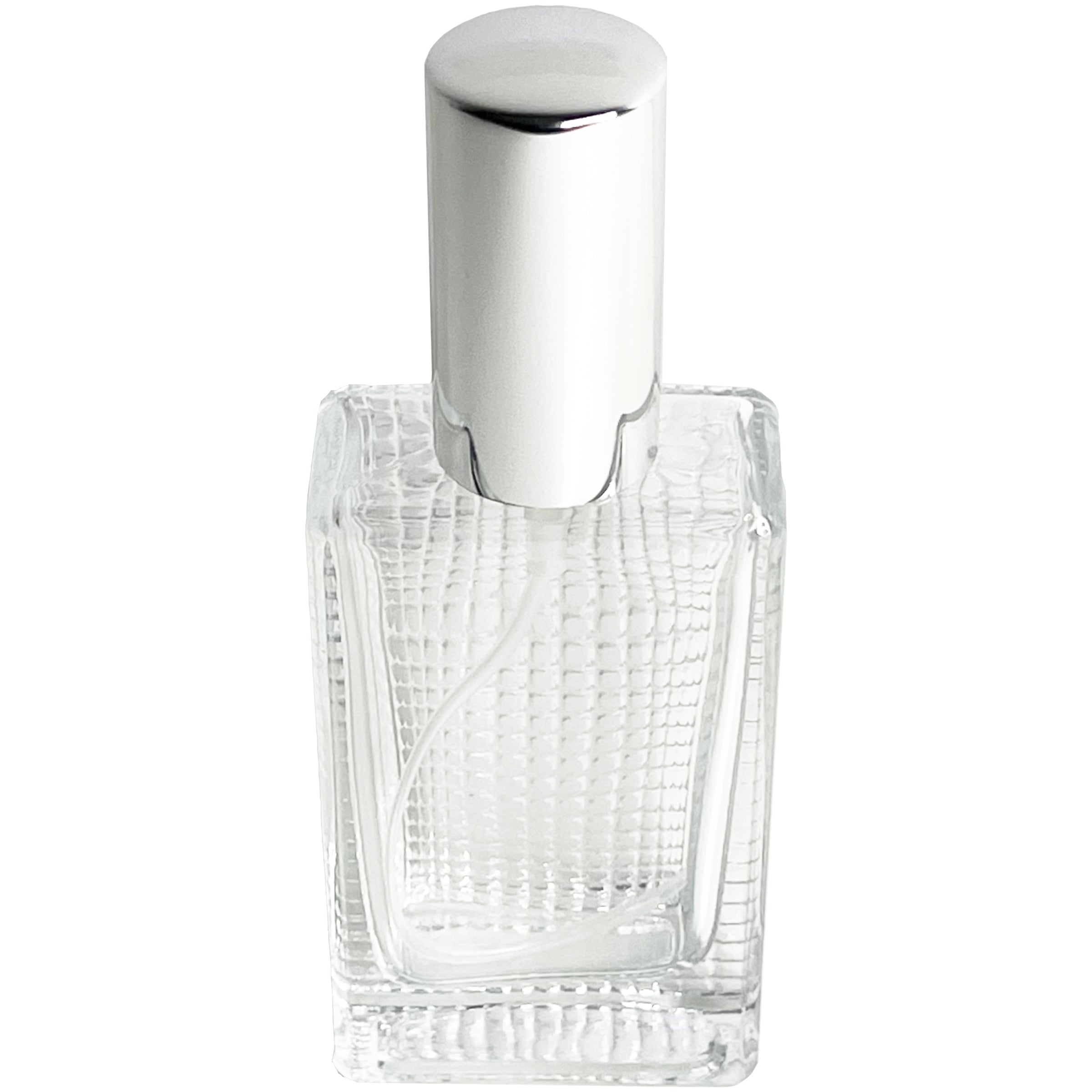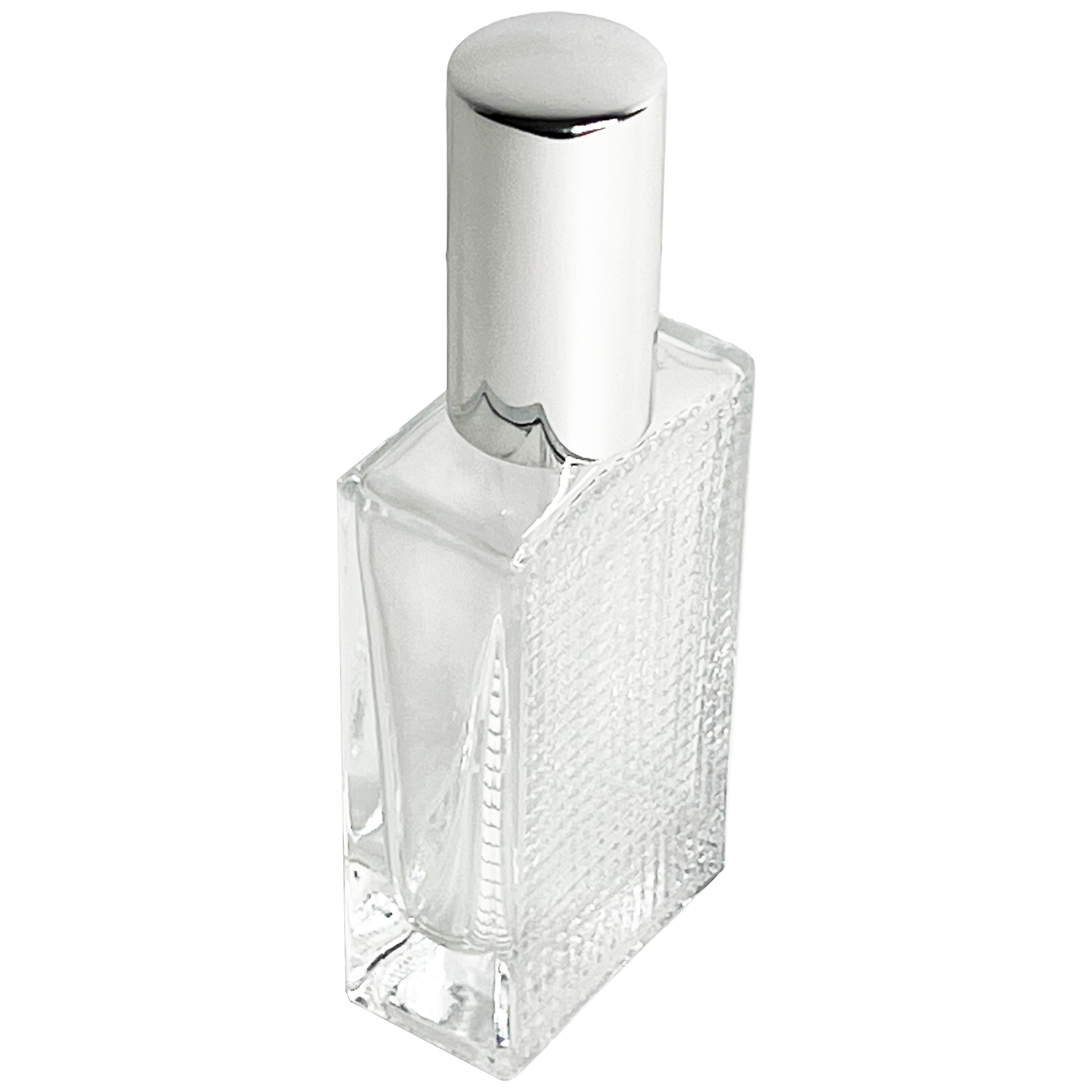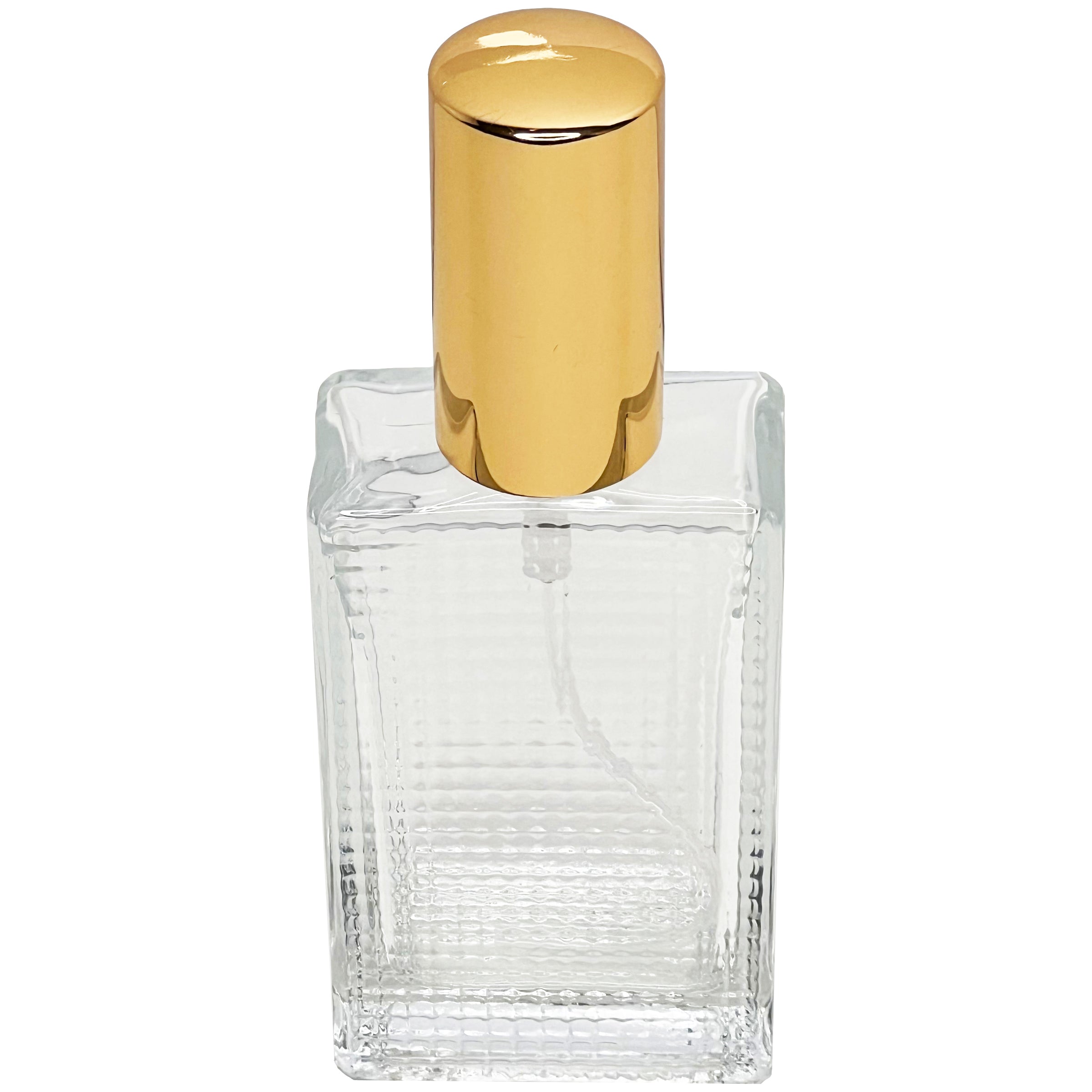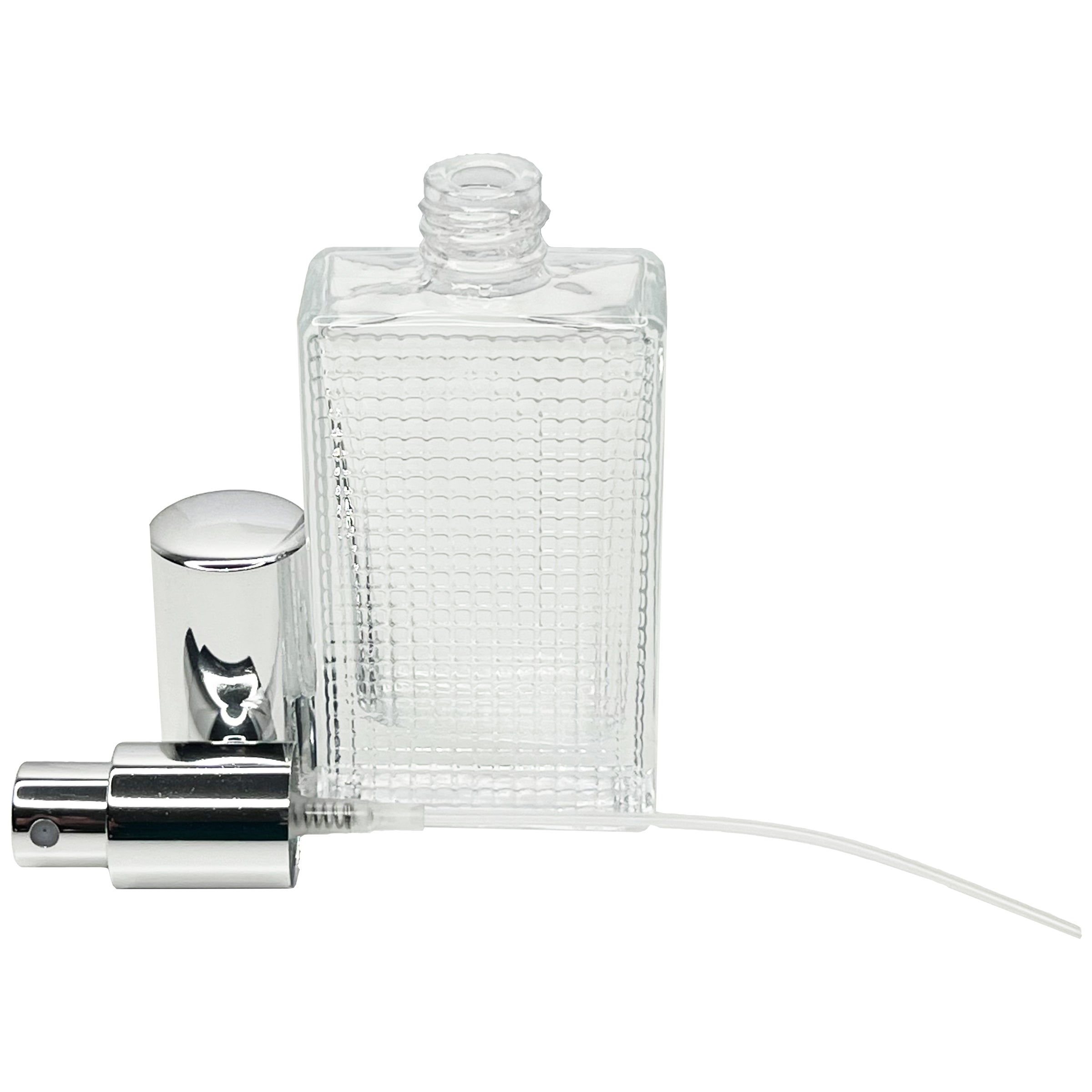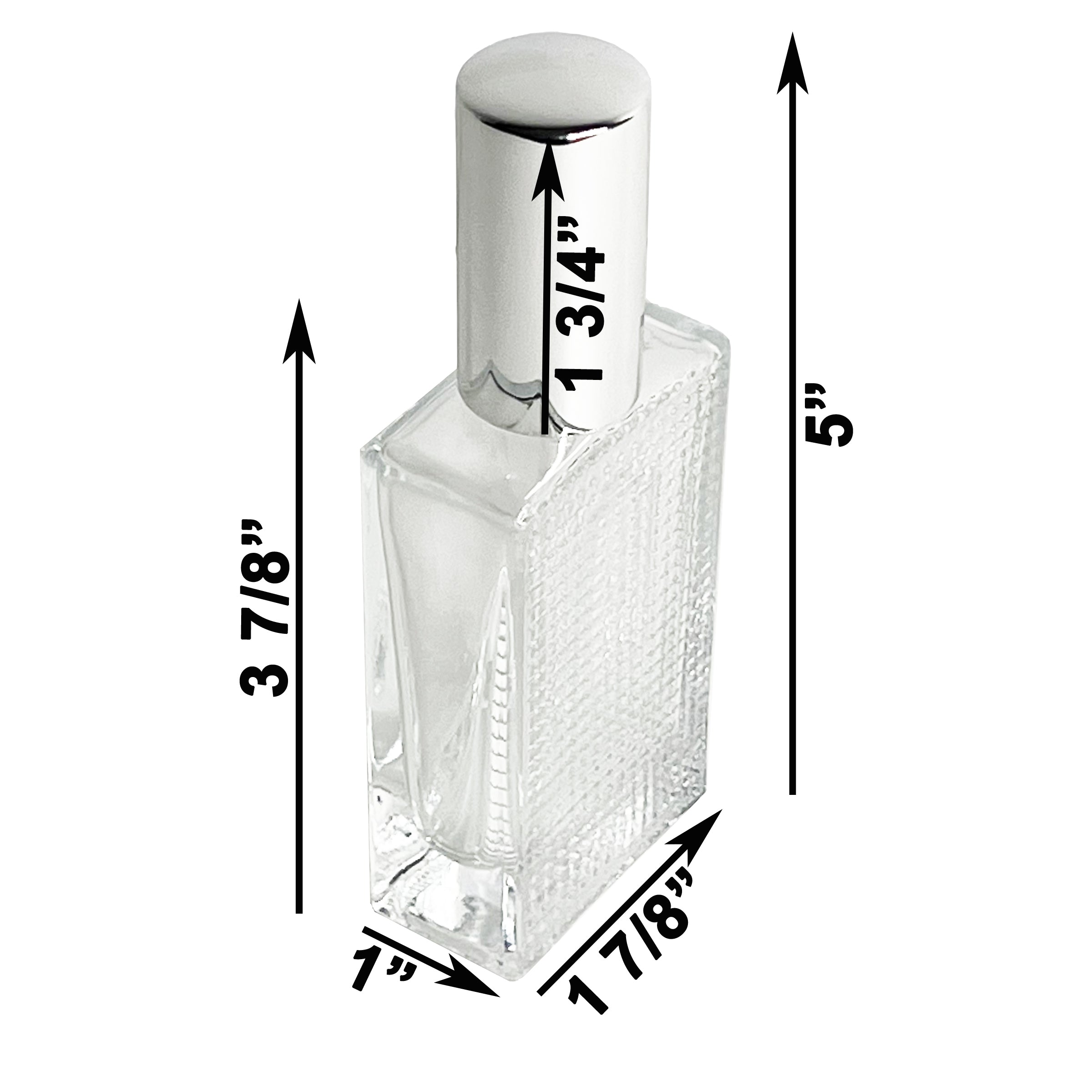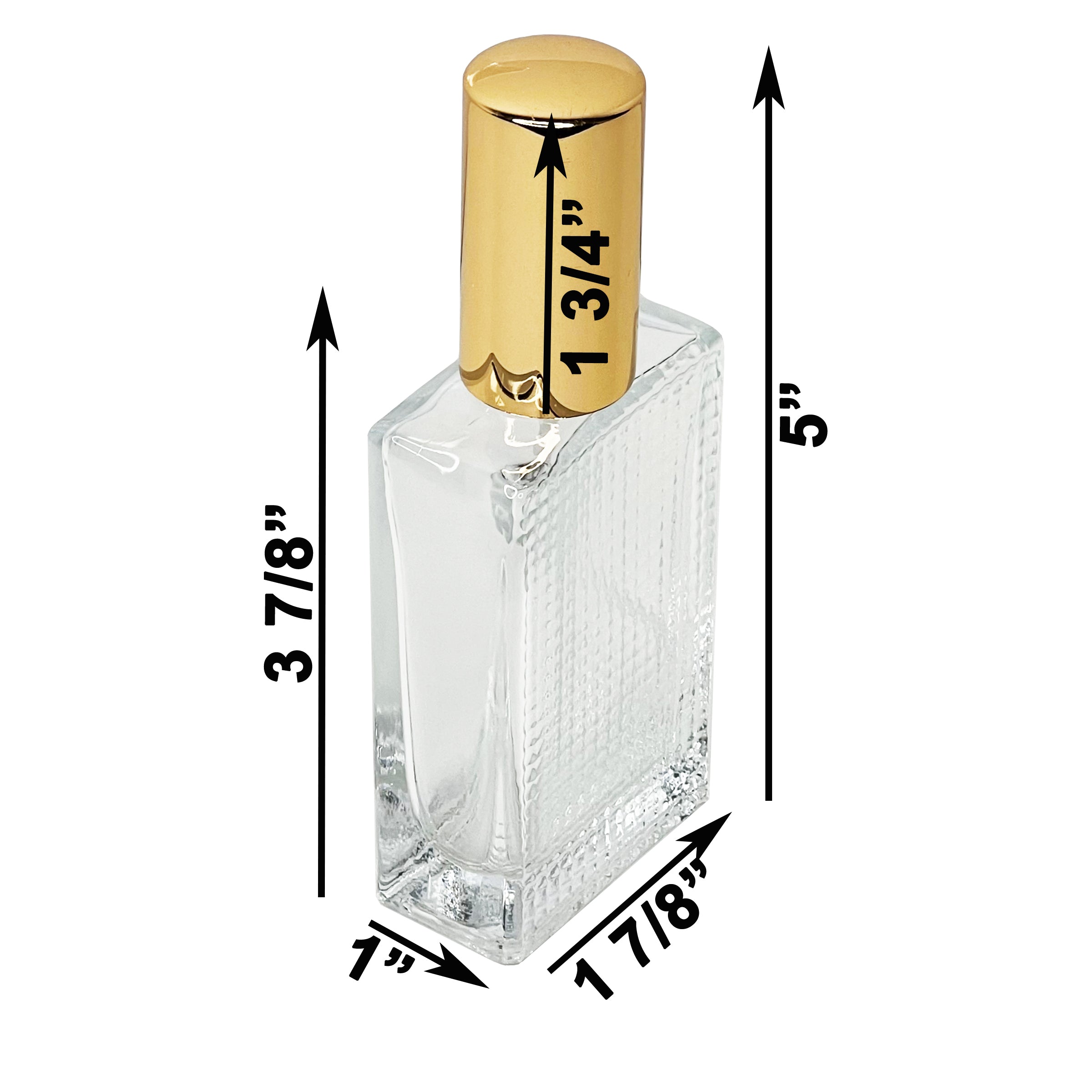 SKU: 50gridsc1
50ml 1.7oz grid glass perfume spray bottles
---
Ships from the USA, stock in hand.
New refillable 50ml 1.7 oz empty glass perfume spray bottles.
High quality glass with a choice of metallic silver or gold sprayers and lids.
Grid pattern on one side and flat surface on the other.
18mm screw neck 18/415 sprayers and matching lids.
Capacity: 50 ml / 1.7 fl oz
Height: 5" with lid
Width: 1 7/8"
Depth: 1"
Weight: 140 grams / 4.9 oz